Big names like Elie Saab and Zuhair Murad are no strangers to our ears. From Hollywood's hottest red carpets to the Cannes Film Festival, the multi-talented Lebanese fashion designers have dressed both international celebrities and our local superstars.
To the average Lebanese person, this is an indicator of immense success. In a country that falls behind in almost everything, fashion seems to thrive. Certainly, some Lebanese designers have successfully broken into international markets with their lucrative brands, but a gross majority of them still struggle in kicking off their careers.
No government support and no accessible education double as clear indicators that the fashion industry in Lebanon is very much lacking.
Don't Bother Googling Lebanese Fashion Design Schools
Only four universities in Lebanon are capable of offering their students a full, well-rounded education in fashion design: The Elie Saab School of Fashion Design at the Lebanese American University (LAU), the American University of Science and Technology (AUST), ESMOD Beirut, and the Academie Libanaise des Beaux-Arts (ALBA).
One final option exists for prospective fashion students in Lebanon: Creative Space Beirut, the Middle East's only free fashion design school. While the free program offers full-fledged courses in fashion design, the Space cannot graduate students with a bachelor's degree because the government has yet to accredit it as an academic institution.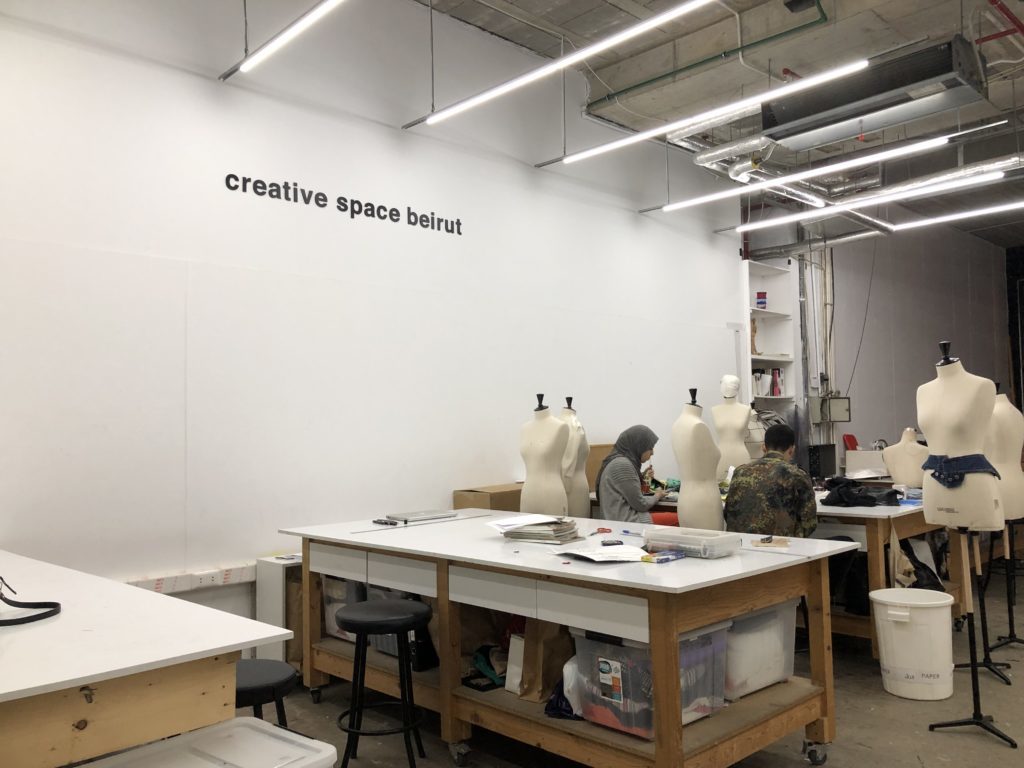 Even if students opt to pursue an education at the Space, chances are many won't get in considering that the space only accepts five students per year to focus on each student individually and create a collaborative work environment.
"Around 50 to 70 people apply, then we'll interview around 30 of them," said Sarah Hermez, co-founder of Creative Space Beirut. "From those 30 interviews, we'll go into a workshop with 15 of them. From those 15, in the three-day workshop, we get to see their characters, how they collaborate and work together, how they respond to teachers, and how they respond to critique."
Based on those three days, Creative Space Beirut selects the five students they will take under their wing for the next three years. A total of fifteen students learn design and nurture their talents at the Space at a time.
The Elie Saab School of Fashion Design may seem like an obvious choice for most, considering its long-standing credibility and the high academic ranking LAU retains as Lebanon's third best university, according to 2019 global rankings from QS.
The two universities ahead of it –the American University of Beirut (AUB) and the Saint Joseph University of Beirut (USJ)– lack their own fashion programs, although ESMOD Beirut signed an agreement with USJ in 2017 to allow its students to benefit from the bachelor's degree.
As a private academic institution with high tuition fees, LAU remains inaccessible to most. At $854 dollars per credit and an average of $10,200 per term, the Lebanese fashion design program sits as one of the most expensive offered at LAU –ranking just below the pharmacy credit and alongside the architecture credit.
Tuition fees may also be subject to additional fluctuation in the coming few years considering that they've increased by a margin of 16.58% in the past four years alone.
Toss aside the Elie Saab School of Fashion Design. Students can pursue fashion degrees at ALBA, AUST or ESMOD Beirut. Each has its perks and disadvantages.
ALBA offers students a strong basis and enables them to develop their skills further, but offers the degree exclusively in French. ESMOD Beirut has significantly lower tuition fees in comparison to LAU, with their fees ranking at $1,700 for a first year student and this number gradually decreasing across the years, but is limited in its resources. AUST has yet to receive accreditation for its fashion degree. Its fashion design department is also considerably smaller and does not receive as much attention or funding as other departments –similar to other creative programs across Lebanon.

Who Supports The Design Industry? Not the Government
Becoming a designer needs more than receiving a proper education. Should students bypass these educational barriers, the difficulty of kick-starting their careers and launching their own brands without a personal source of capital slaps them in the face.
The creative industry in Lebanon lacks cohesive development strategies, funding, and support. Investments in the Lebanese fashion design sector remain almost nonexistent in terms of data. From innovative building designs to new eco-friendly couture, the government and banks in Lebanon remain hesitant in offering a helping hand to creative enterprises.
This not only poses an issue for upcoming designers, but also for the survival of existing designers who have had to work tirelessly on their own to achieve what they have today.
Sarah Beydoun, the founder and creative director of Lebanese fashion house Sarah's Bag, spoke to City Pages Kuwait about the difficulty of breaking into the industry.
"Here in Lebanon we have very few design schools or governmental support for creative industries," said Beydoun. "Our designers have succeeded on the back of their hard work and ingenuity."
Local And Regional Initiatives Empowering Designers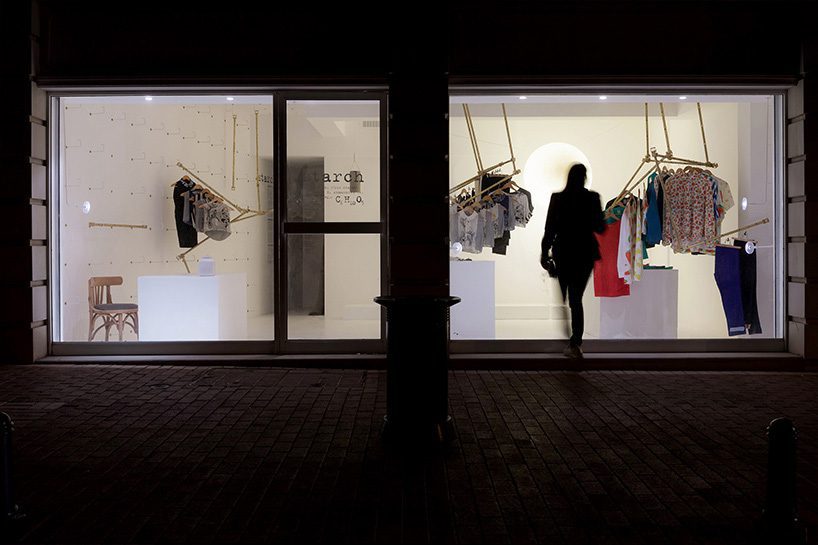 In an effort to bridge the gap that the lack of government support has left, local designers have taken matters into their own hands. Rabih Kayrouz and Tala Hajjar co-founded the Starch Foundation in 2008 in collaboration with Solidere as "a non-profit organization that helps launch Lebanese emerging designers."
Graduates from the foundation, such as Rami Kadi, Krikor Jabotian, and Yassmin Saleh have gone on to launch and grow their own brands and image.
Creative Space Beirut has also helped one of its graduates, Roni Helou, in launching his own brand under its incubator.  
The Goethe-Institut Lebanon launched FANTASMEEM, a one-year program that adopts a holistic approach towards supporting the design industry in Lebanon and that  works on "capacity building, fostering cultural/social/environmental entrepreneurship, and encouraging collaborations and knowledge sharing."
Such initiatives have greatly helped the industry and designers in recent years but are also limited in their capacities.
The Starch Foundation only takes four to six designers per year, while the Creative Space Beirut incubator is still in its structural development stages. If the industry is to truly live up to its potential, local designers cannot be the only ones aiming to push it forward.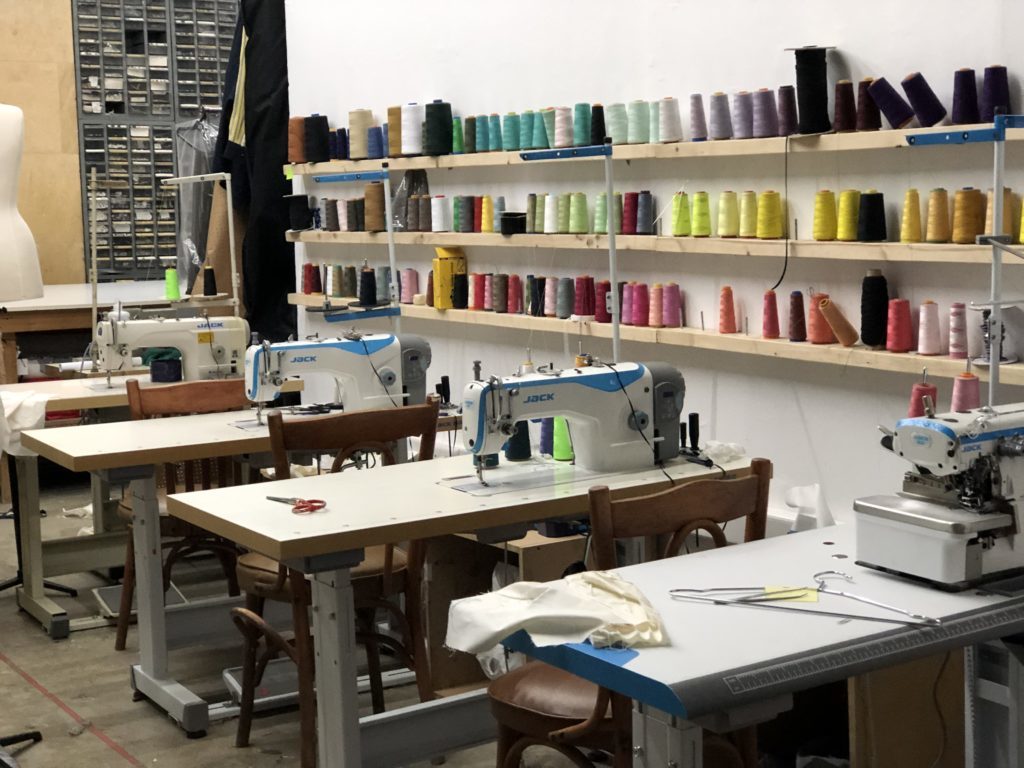 Regional efforts have also been taken to help support Arab designers, such as this year's edition of the Fashion Trust Arabia prize competition, a non-profit initiative under the umbrella of the London-based Fashion Trust initiative. Lebanese designers in particular showed exemplary achievements, with four Lebanese brands winning the four available categories against 25 finalists.
'There's A Reason It's More Expensive'
Aside from funding and financial support, designers need to be supported by their local communities but consumers continue to shop international goods for several misconceptions.
One widespread misconception in the Lebanese fashion design industry  revolves around the "expensive prices" of designer clothing, a direct result of a lack of awareness on local production processes.
"There's this sort of attitude from people who are shopping or from clients where they have these expectations that just because something is made in Lebanon, then it should be cheaper as opposed to more expensive, which is never really the case," said Creative Space Beirut's Sarah Hermez. "When things are made locally, they're usually more expensive because they're ethically-made and there's a certain process. There's a reason it's more expensive."
Local designers, in comparison to the fast fashion industry, do not have the luxury of mass production. They are reliant on artisans and small-scale factories that help them weave their products together.
Products end up being "expensive" because several hours of hard, ethical work go into the production process. Your $6 shirt from H&M, on the other hand, was most likely made through a form of modern day slavery, put together by workers who don't earn "anything near a so-called living wage that would allow them to cover their families' basic needs" according to Reuters.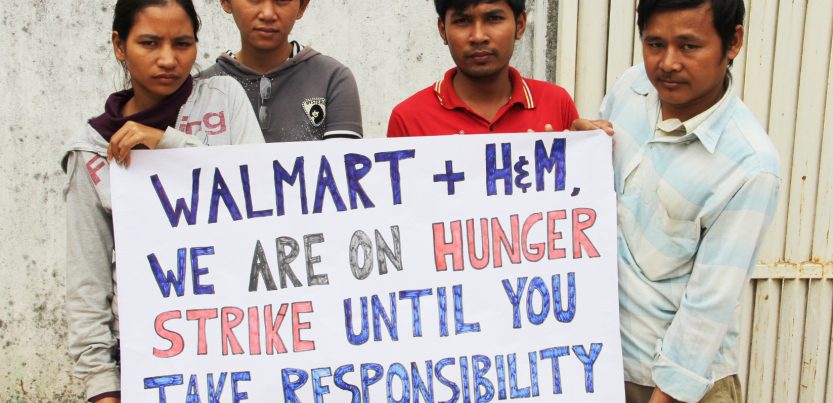 Regardless, several buyers end up discouraged from the price tags on local designer clothes. They shy away from buying Lebanese goods, preventing local brands from performing well in the local market as opposed to international brands.
How Designers Can Empower Other Designers
Local designers rely on the small purchases of their fellow Lebanese citizens to make a living, while multimillion-dollar brands like Versace or Chanel have steadily increasing income without the contributions of the Lebanese market.
Amidst the plateau of issues that overwhelm the country and the government, the design industry remains the least of the concerns of Lebanese communities.
It's up to local, well-established designers to aid upcoming designers and to take the necessary steps to help the industry thrive.
If they are incapable of providing grants and funds, as the Starch and Creative Space Beirut incubators do, they can offer other services that may seem small in size but have everlasting positive effects.
Designers can take in other designers under mentorship and internship programs, exposing them to the inner workings of a fashion house while helping them foster their talents and technical skills. First-hand exposure to a fashion house will provide them with knowledge they can only receive through the workplace.
They can also support each other through collaborative projects, such as collections designed through partnerships or collective shows that create outlets for designers to showcase their products and talents to a guaranteed audience. In doing so, designers gain necessary exposure and experience, as well as establish permanent contacts that they will carry throughout the rest of their careers.