You're sitting around a large conference table, surrounded by old telephones and holding envelopes containing bonds. You trade these bonds with strangers to your left and right, fellow audience members who picked up tickets to "Who Killed Youssef Beidas?" and were randomly assigned to sit next to you.
With the concept and text laid out by Chrystèle Khodr, the new interactive installation at Beirut Art Center "questions the expansion movement of neoliberalism through the cycles of failed love relationships."
After being ushered into a theater whose main attraction is the conference table you sit around, you follow the story of a faceless narrator as she navigates love and relationships for the next 40 minutes or so.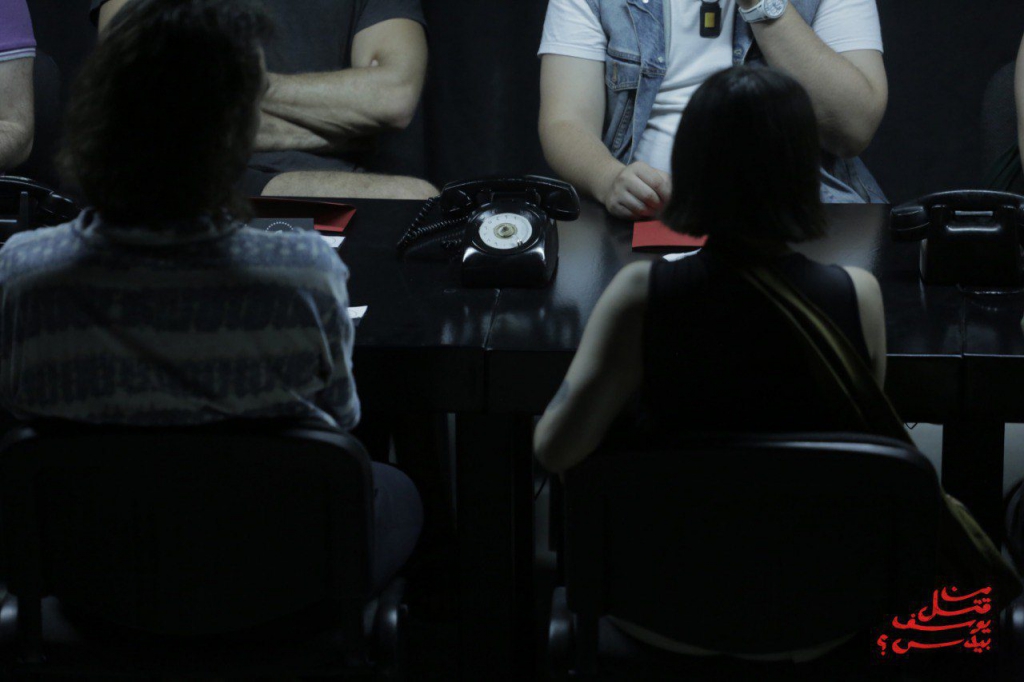 Aside from Khodr, the team behind "Who Killed Youssef Beidas?" includes set designer Nadim Deaibes, sound designer Ziad Moukarzel, graphics designer Philippa Dahrouj, and production manager Walid Saliba.
The interactive installation has you trading bonds you are given and disposing of others to aid the narrator on her journey. You must use the bonds to help her acquire meaningful romantic gestures and actions, their accumulation ultimately meant to reward her with a long-term and healthy relationship.
But no such relationship is reached. Instead of using the bonds, you're asked to deposit them.
In doing so, "Who Killed Youssef Beidas?" transforms love into a commodity and into the story of today's crisis. Your bonds, or your life-savings, are taken and never seen again.
The story of Youssef Beidas himself adds yet another layer. So what role does the founder and Chairman of Intra Bank— which collapsed in 1966 despite once being the largest financial institution in the region—play in all of this as the narrator explores love?
"Who Killed Youssef Beidas?" reflects on today's economic collapse by "taking as a starting point the circumstances of the downfall of Intra Bank in 1966."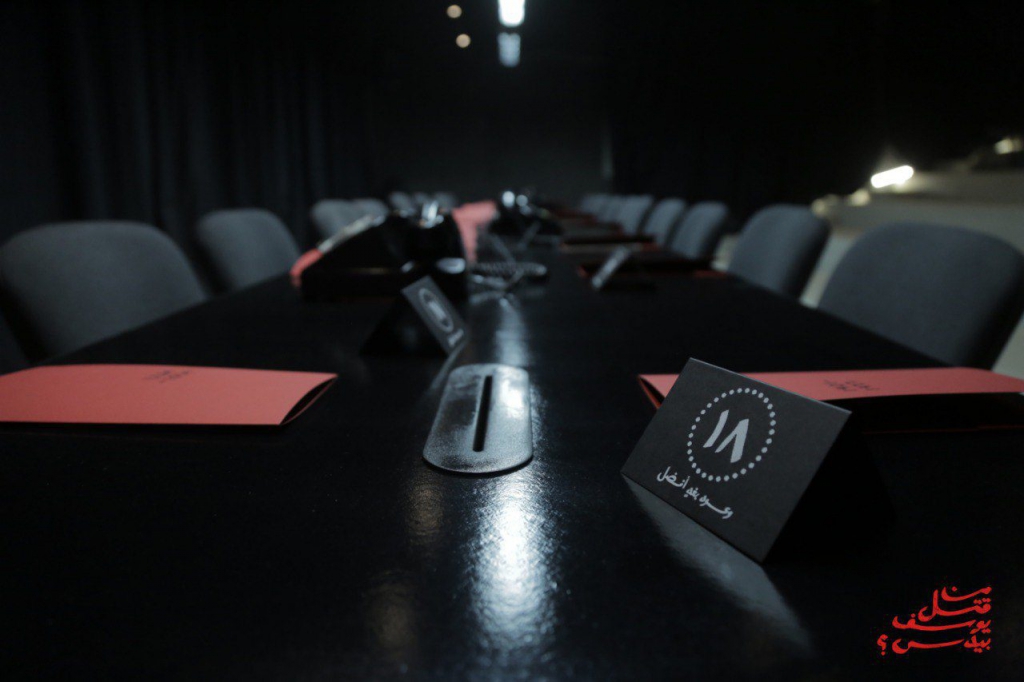 Explicitly speaking, it may seem as if he is detached from the very play named after him. But through taking part in the installation, visitors are assuming the role he occupied at Intra Bank and how he was treated by authorities.
It is believed that Lebanese politicians and other international players engineered the bank's swift and brutal collapse because they were upset about the influence that the Palestinian-born Beidas had in Lebanon's financial sector.
Rumors that are said to have originated from political offices and rival financial institutions about Intra Bank facing difficulties provoked a panic run on the bank from depositors. Lebanon's central bank did not support Intra, despite bailing out other Lebanese banks.
The Lebanese government attempted to arrest and extradite Beidas no matter where he went in the world, even having him placed under house arrest at some point in Brazil. He later died of pancreatic cancer at the age of 56.
Similarities can be drawn between today's crisis and the Intra Bank collapse, both fires having been ignited and fanned by politicians with their own personal interests.
Like the "Who Killed Youssef Beidas?" narrator's bad relationships, the Lebanese economy will continue to go through the same doomed cycles unless we do something different.
The play will break down your initial expectations and force you to look at neoliberalism and love in a different way. Instead of forcing the two to be separate entities, the installation asks: If love is not an exchange between traders, then what is it?
In using love to explain neoliberalism, you begin to understand both in a peculiar way, deromanticizing one and simplifying the other.
---
"Who Killed Youssef Beidas?" is on display at the Beirut Art Center every Friday and Saturday at 7:00 pm and 8:30 pm until 16 July, 2022. You can find tickets here.