The Beirut Museum of Art (BeMA) is set to open its doors in Beirut in 2026, presenting itself as "a new cultural platform highlighting modern and contemporary art from Lebanon and from the region" while "privileging Lebanese and Lebanese Diaspora artistic creation, while also introducing regional and international artistic traditions and production."
While originally set to open sometime in 2022, BeMA broke ground on February 25, 2022 in a launch ceremony attended by Lebanese Prime Minister Najib Mikati, alongside a number of political and cultural figures.
"BeMA is envisioned to boost cross-cultural encounters and is an act of resistance and courage for an open Lebanon, daring defiance in the face of violence, pessimism and frustration," said Joseph Saddi, president of the board of trustees, on the museum's newly launched website.
Architecture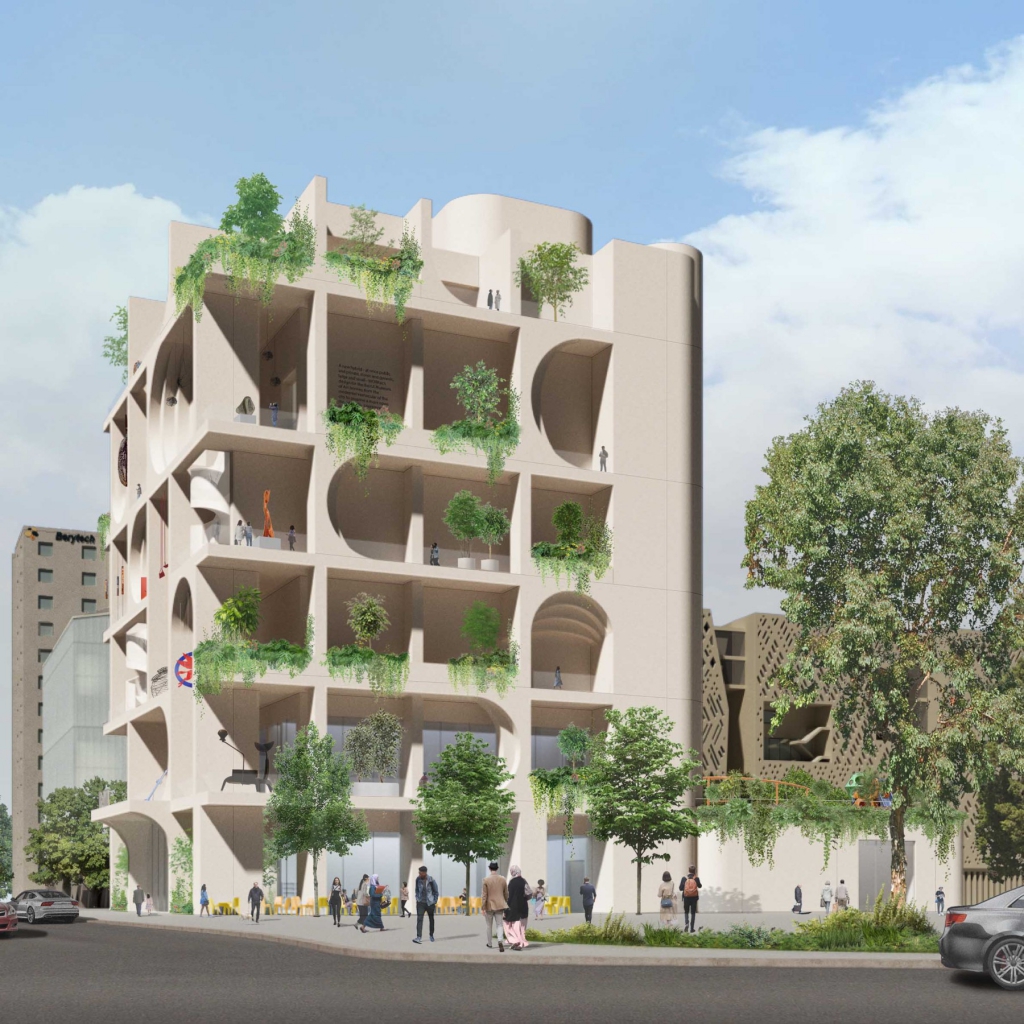 Renowned former dean of the Columbia University Graduate School of Architecture Amale Andraous has been selected as the architect to spearhead the development of the project.
"The building's architecture is in conservation with the city's past urban histories and its present vibrancy," she said in a statement on the project's website.
Location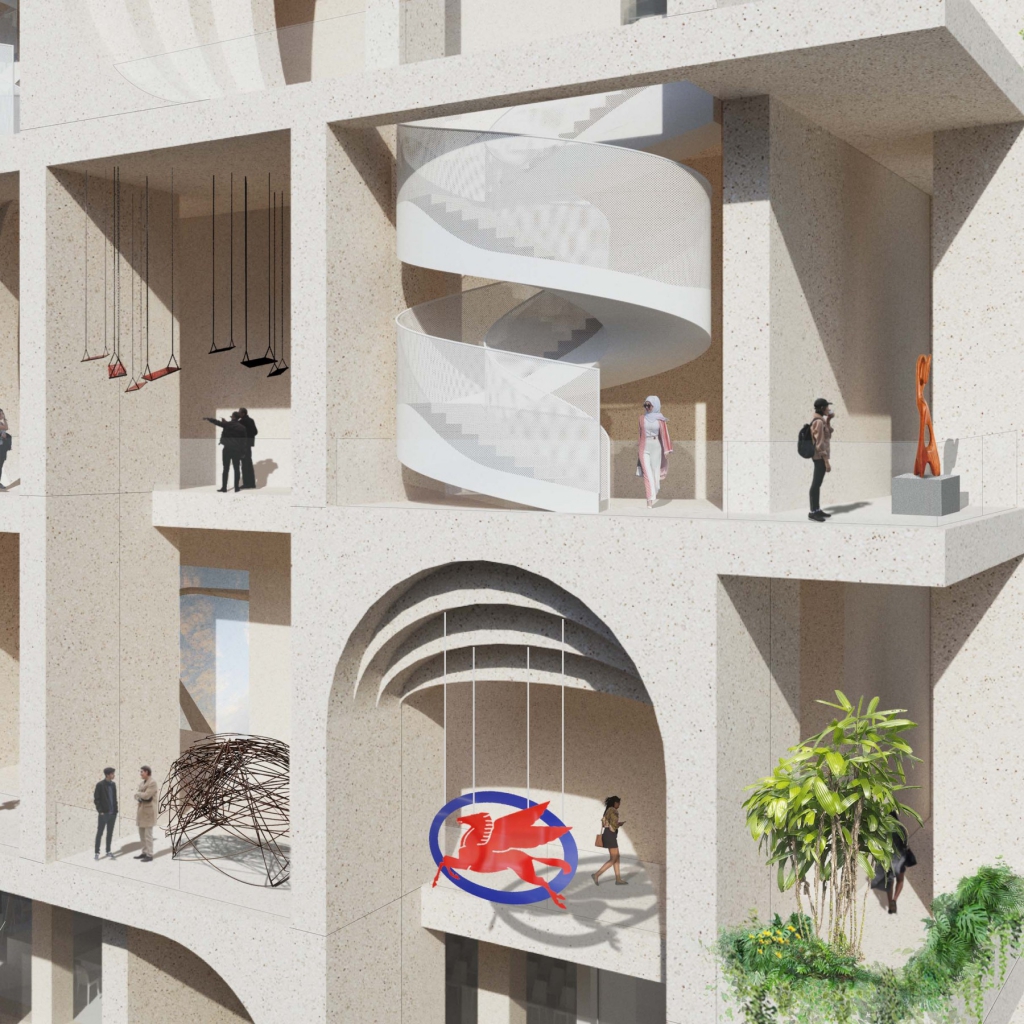 The museum will be situated at a unique location on the Université Saint-Joseph's campus, between the MIM Mineral Museum and the National Museum. It is located on "one of the most important arteries of the city: Damascus Street.
It will primarily be an "open museum", as the building "enlists the ubiquitous modernist balcony and hybridizes it with Beirut's unique art deco legacy of deep, ornate verandas." This way, the museum will present a series of outdoor project rooms, galleries, event and educational spaces, and gardens.
Collection
The museum will include a comprehensive collection of over 2,300 pieces, including some masterworks of nearly 500 Lebanese artists dating back to the 19th century. Most of the artworks are generously donated by the artists themselves in addition to handpicked pieces, including 360 works on paper, 130 sculptures, and 12 photographic works.
The Conservation and Restoration Lab
BeMA has also launched a conservation and restoration lab, funded by the Cultural Preservation Program of the German Federal Foreign Office. The goal of the lab is to restore and preserve the collection of the Lebanese Ministry of Culture, which is set to become the museum's permanent collection.
The collection suffered damages during the Lebanese civil war due to poor storage, leaving many paintings in uncontrolled conditions, in addition to neglect, bad handling, and exposure to high humidity levels. Many canvases then retained tears, slack canvases, deformations, losses, mould, and thick layers of dust and grime.
To date, the museum's team has successfully restored over 270 paintings and works and relocated them to their new storage facility at the UNESCO palace, where they are kept in controlled conditions.