Expo 2020 launched on the evening of September 30 with a spectacle of music, lights, and fireworks. British singer Ellie Goulding, Emirati singer Ahlam, Chinese pianist Lang Lang, and Italian tenor Andrea Bocelli were among the names that headlined the opening ceremony of the $6.8 billion event bringing together delegates from 192 countries—and Lebanon also played its part.
Under the baton of Lebanese composer Yasmina Sabbah, 50 women from 23 nationalities performed at the opening ceremony as part of the Firdaus Women's Orchestra. Mentored by Oscar-winning Indian composer AR Rahman, the orchestra backed Ahlam as she debuted her song Fi Dubai. Ahlam was also dressed in a blue gown by Lebanon's Zuhair Murad.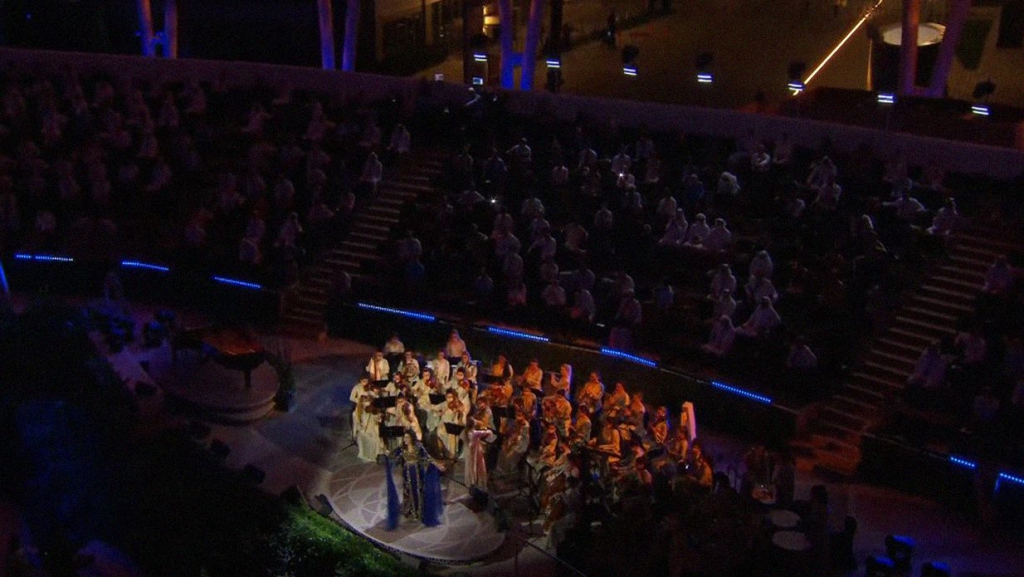 The international Firdaus Women's Orchestra includes women between the ages of 16 and 51, and will be performing at concerts throughout the six-month long Expo 2020—including a performance marking International Women's Day on March 8 and two A.R. Rahman concerts.
At the helm of the group, Yasmina Sabbah is well-known back home in Lebanon as the current director of music at Saint Joseph University (USJ). Aside from conducting a number of youth groups, she sings in several vocal ensembles including the American University of Beirut (AUB) Choir. The musician holds a Masters of Music in Choral Studies from the University of Cambridge and an undergraduate degree in graphic design from AUB.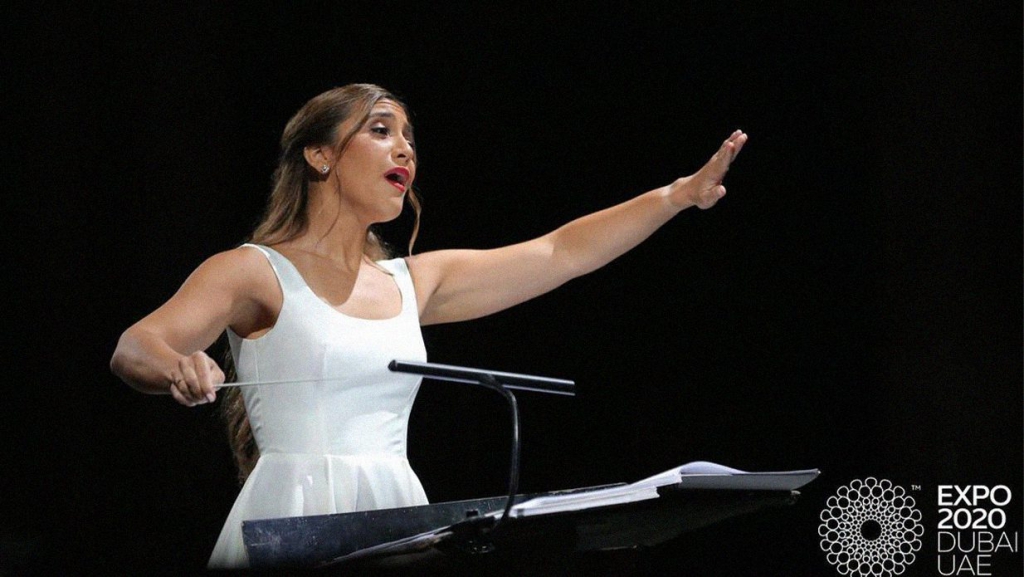 "Working with the most exciting female musical talents of the region, the Firdaus Women's Orchestra will enable Dubai to become a focal point for making ground-breaking new music, and I look forward to being part of that," said Rahman last year when the group was announced.
The Firdaus Women's Orchestra draws inspiration from the UAE and the region's musical traditions.
The orchestra is the first group to make use of the Firdaus Studio, which will become a permanent fixture of District 2020. Rahman teamed up with the Expo 2020 team to open the studio, as part of a plan to transform Dubai into an international hub for music recording and score production
"Music brings the world together—this project is doing that in every sense, and is a true celebration of Expo 2020's theme of Connecting Minds, Creating the Future," said Rahman.