A team of five students designed an architectural project that transforms the Beirut River into a multipurpose public outdoor space with a green tower.
"Architecture can be more of a social statement and an environmental act than just walls, floors, and spaces," said Charbel Abou Chakra, one of students behind the "Generation Poubelle" [Garbage Generation] project.
The innovative project recently won the Johnnie Walker "Keep Walking Expo," selected by judges and expo visitors after competing with other architecture, interior design, film, graphic design, product design and fashion design projects from students across the country. Over 200 projects creatively interpreting the phrase "Keep Walking Lebanon" were initially submitted for the competition but only 14 were selected to be showcased at the expo.
Behind the project, and mentored by esteemed Lebanese architect Bernard Khoury, are five students: Charbel Abou Chakra, Kay Bardawil, Charbel Corbani, Nahi El Khoury, and Michelle Norenzian.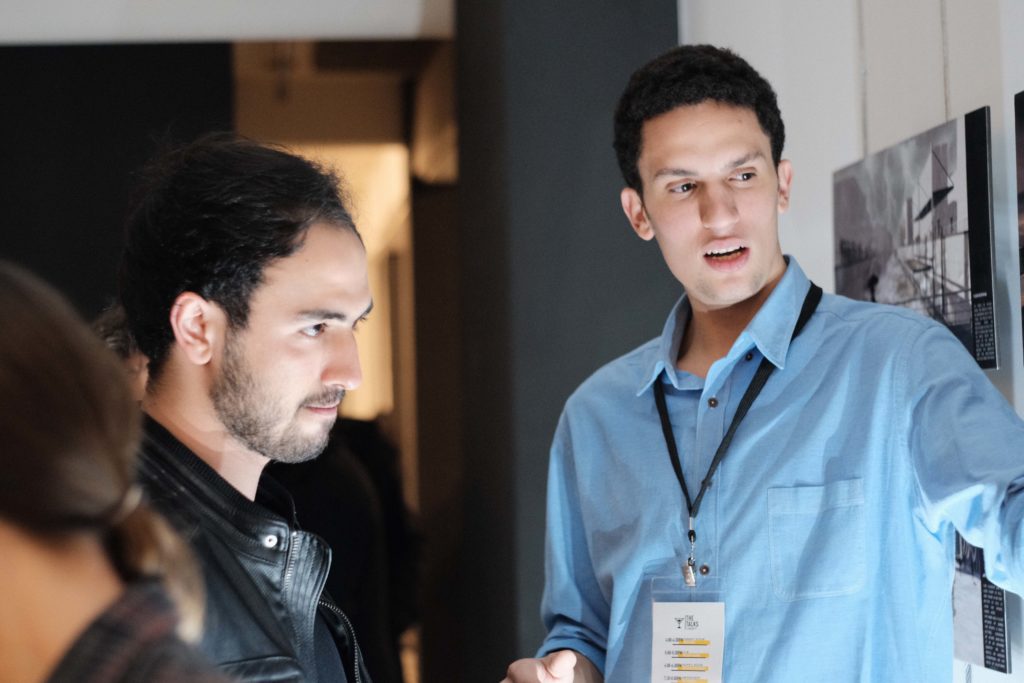 At the heart of the project lies a functional, translucent tube inside the Beirut River. The large tube puts drainage water that comes from different districts on display in the river, raising awareness of the pollution that surfaces with dumping city sewage into the sea.
The versatile tube integrates well with different structures, holding up large screens for displaying movies or sports events and billboards for cars passing by on the streets. It also helps hold up raised platforms and stages for live performances. The shape and space provided by the riverbed could also host large-scale events like the Beirut Marathon.
"People can coexist and look at their problems – the tube, in this case– but still be happy around them," said Abou Chakra.
Generation Poubelle not only puts the waste crisis on display for the public, it provides a solution. The large translucent tube carries the drainage water into a vertical green tower, where it is filtered and eventually used to keep the tower itself alive. The green tower comes in stark contrast with the city's infamous "garbage mountains," landfills and dumpsites that have festered in Lebanon since the 1990s.
The project also takes heavy rain flow into consideration. While the riverbed necessarily floods and the outdoor space is not usable in difficult weather, the tube blends with the flowing water and overhead passages are still accessible for crossing.
"We wanted to expose our philosophical statement, which is facing reality and living within it while making something useful out of our problems, no matter how hard the circumstances are," he said.
Political figures attending the Johnnie Walker expo expressed interest in Generation Poubelle by contacting the winning team in hopes of meeting to talk about its execution, according to Abou Chakra.
"I dare say that the project will be proposed to the Ministry of Environment very soon," he said. "We're hoping that someday this project could actually be executed, or at least half of it, for a better, livable Beirut without the city losing its identity."