The first fully vegan restaurant and cafe in Lebanon held its opening in Hamra on Thursday, March 22. Luna's Kitchen is located on the ground floor of Luna's Village, on Tannoukhiyen street and is open 24/7.
Luna's Kitchen had been operating unofficially for over a year as part of Luna's Village, a colourful apartment building. The restaurant originally debuted as offering vegetarian cuisine, but made the shift to vegan cuisine shortly after.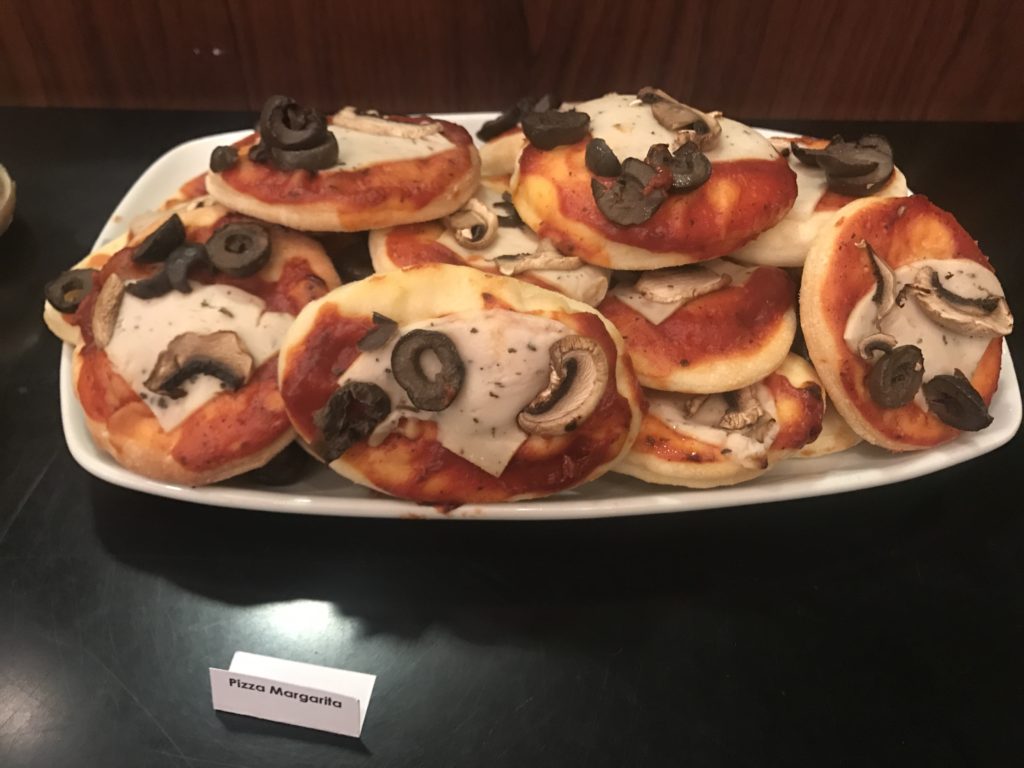 Now that it has officially opened, it will operate every day of the week, all day long and through the night. On the day of the opening, eager customers filled the restaurant to try out its one-of-a-kind vegan dishes.
Opening dishes included finger foods and bites, salads, pasta, dips, and desserts. The finger foods were presented as bite-sized samplers of the items that will be served at the restaurant once fully launched.  
Some of the samples that were presented were alternatives to non-vegan food such as mini cheese burgers, hot dogs, three kinds of pizza, as well as staple Lebanese vegan mezze such as vine leaves, pumpkin kibbeh, hummus, and baba ghannouj.
Of the savory options, the 'English Breakfast' skewers and the 'American Philly' sandwich were customer favorites. The 'minced meat' in the Philly sandwich had a notably authentic feel and taste. From the three different desserts, the lemon pie most struck out with customers as another favored dish.
Chef Nancy proudly announced that most items in the restaurant are "handmade with love", accentuating the thoughtfulness that goes into preparing the dishes. She prepared everything from scratch with the exception of the bagel bread and some of the drinks.
The chef spent the evening circulating among attendees, tending to their requests. She made sure to ask for everyone's feedback, so as to maintain customer satisfaction as the number one priority.
Many of the attendees were residents of the building. "I live in the building. I frequently eat here," one of the attendees, Aisha Habli, told us. Habli noted that she is not vegan but loves how animal-friendly the whole building is.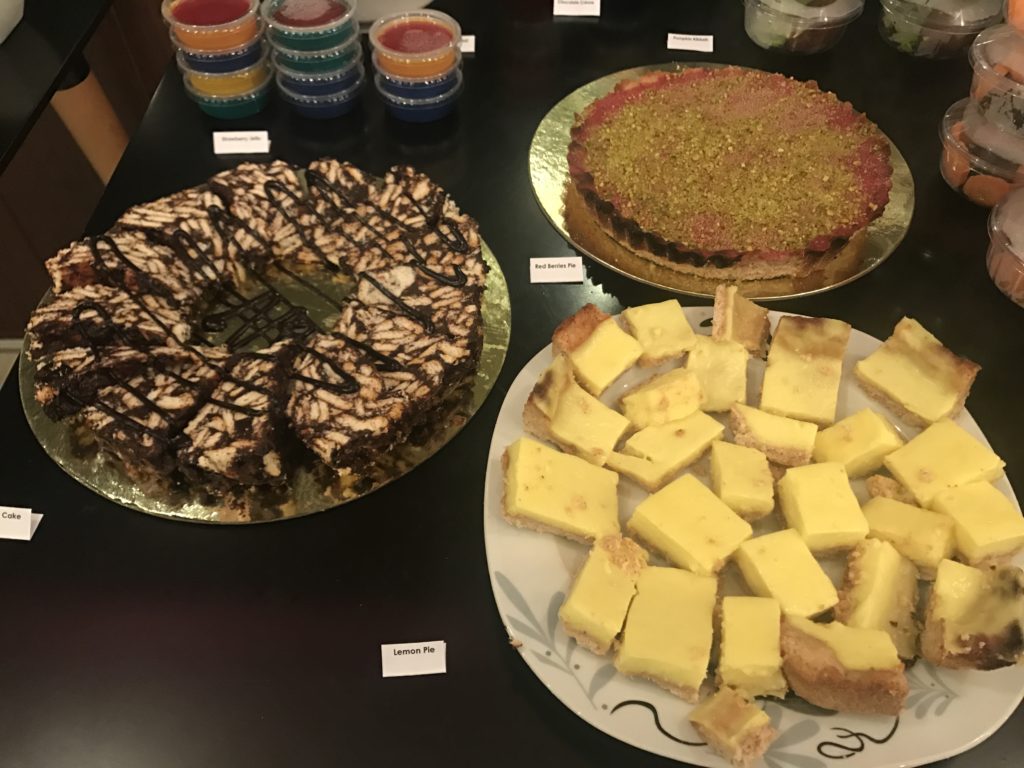 "In every house, there's at least one pet: dog, cat or bird. We love animals more than humans here," she laughed.
Like that of other attendees, Habli's experience resonates with the restaurant's slogan: "You don't need to be vegan to enjoy vegan food!"
Vegan enthusiasts also commented on their perception of the concept.
"Veganism is a big cause for me. I hate hurting those who are weaker," said Omar Ghandour, one of the partners in the restaurant.
Having restaurants like Luna's Kitchen open in Lebanon provides the youth with the chance to find affordable and healthy vegan alternatives to what they usually eat.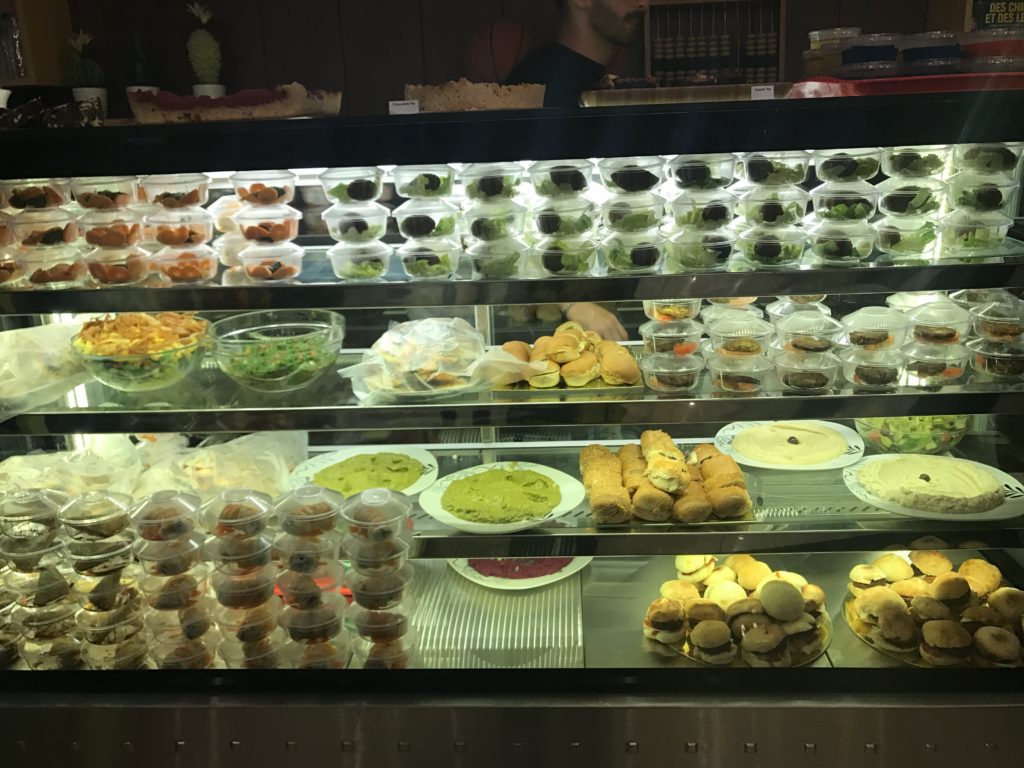 "I'm not a vegan but I'm a vegan advocate," said Edward Hoyek, one of the attendees. "Being vegan is too much work and not very accessible but a healthy way to live."
"We [opened] this restaurant in order to make people realise that vegan food is not weird and complicated," said partner and manager Heloise Delastre.
Delastre made sure to tell us that one of the restaurant's aim is to offer young vegans affordable, healthy, and simple everyday food items without any complicated ingredients. She also pointed out that everything on the menu is under 20,000 LBP.
When asked about the excessive use of plastic in displaying some of the items, Delastre stated that several people brought the issue up with her that night and that, to many vegans, part of caring for animals meant caring for the environment too.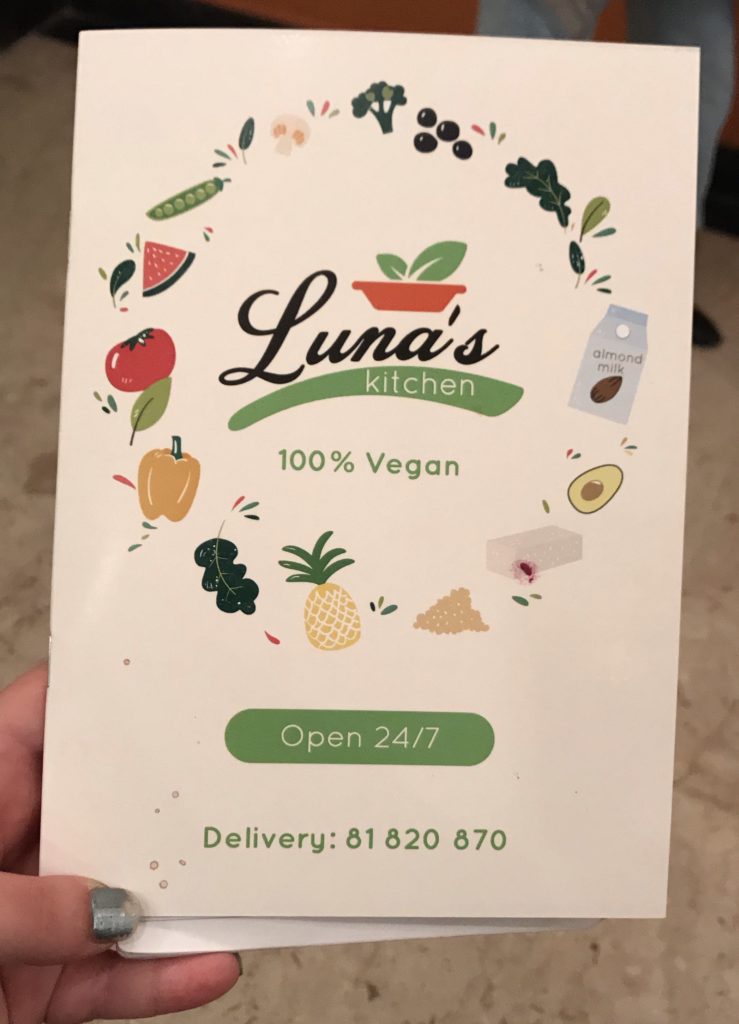 In hopes of starting a delivery system soon after the opening, partners distributed copies of the delivery menu among customers.
In addition to vegan food, Luna's Kitchen also has an area in the back of the restaurant for board games, with a PlayStation console and a pool table, as well as an outside garden with a pingpong table.
"It seems like a nice place to chill and play board games," said one of the attendees, Joanna Abillama, who recently turned vegan. "It has the only tabbouleh I liked after my grandma's."
Hanine is an avid social activist especially focused on animal welfare and feminism. She currently holds a BA in English Literature and a BA in Media/Communications with a minor in Film & Visual Studies. She dreams of becoming a thesaurus one day.