Located in the heart of Ashrafieh, Takeover is an artist-run project space that has been featuring a number of different collaborations, experimentations and artistic initiatives in unique fashions.
Established by Lithuanian-Lebanese artist Ieva Saudargaite Douaihi, the space is characterized by its extreme flexibility and malleability, which allows any artist from any background to "take over" the space and experiment and/or showcase artistic ingenuity.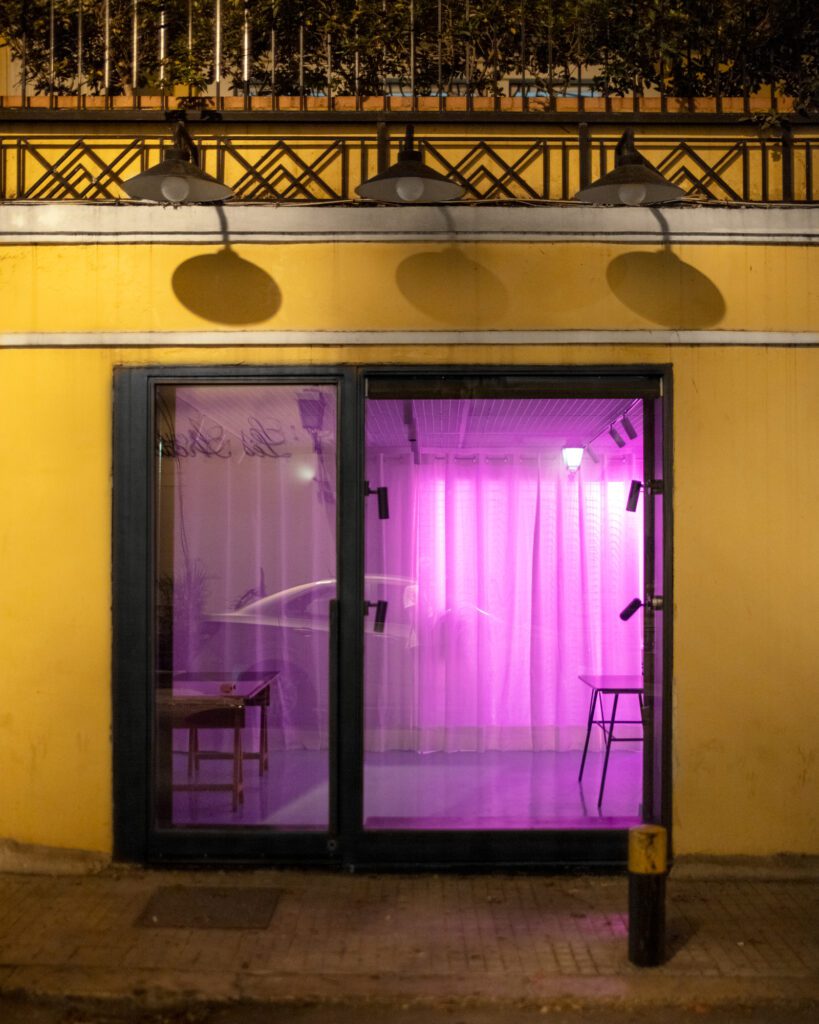 Beirut Today spoke to a leading member of Takeover, Mayssa Khoury, who gave us a small brief about the space and explained the range of activities that it hosts, which vary between three-week-long exhibitions, one- or two-day performances, pop-up events, and many more.
"It doesn't work in a very conventional way," explains Khoury. "I think what I like about this concept is that it's a little bit décomplexé. It's lighter, more open. We're all about trying to see how to take over a space in different ways".
"The concept of the space is very open-minded," she adds. "It's a collaboration between us and the artist, and there's no set way to do anything … It's just different from all the spaces we see around. I think there's a side to Ieva that's also really brave, she's not scared to do things that haven't been done yet."
Commenting on the space's trademark grillage (or fence-like wall borders and grids), she explains how this provides artists many options to utilize the space, building on its original conceptualization as a re-purposed kitchen.
Libaniz Niche Exhibition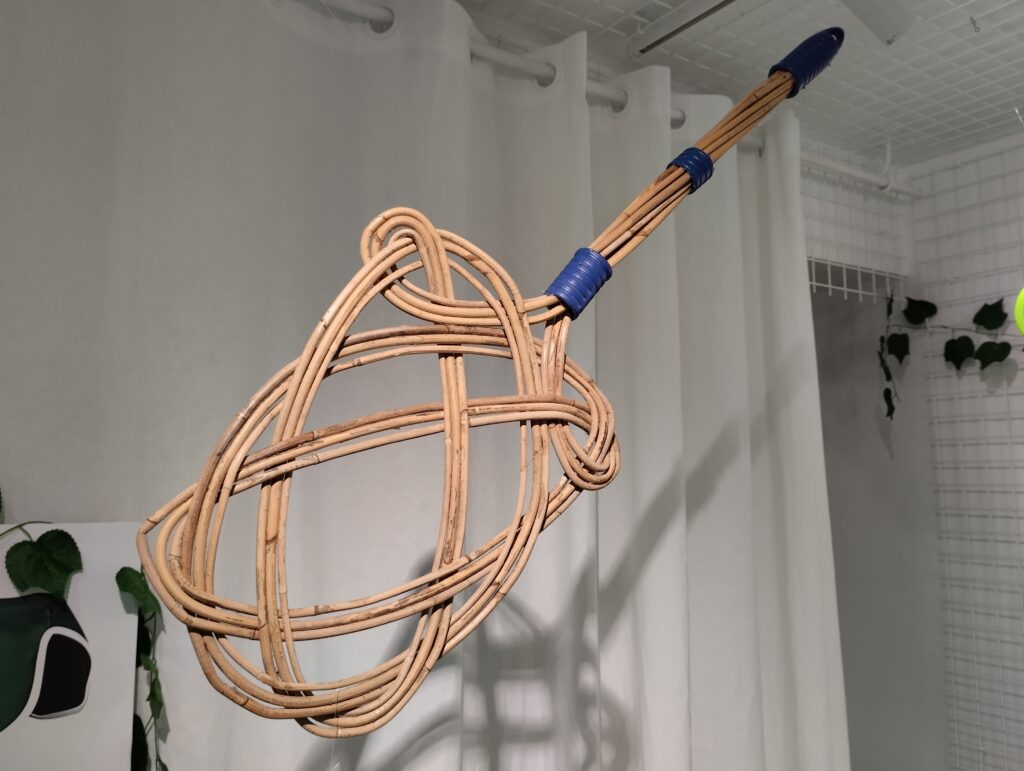 The most recent artistic work exhibited at Takeover was a collaboration between the space and the Instagram-based Meme Page Libaniz Niche. The page posts content that Lebanese residents can relate to, in addition to features that they grew up with.
Takeover and Libaniz Niche decided to take elements from one of the page's posts, which are in 2D format, and fill the space in a three-dimensional way.
Those who enter the space experience an immersive activity whereas elements from the page's collage would fluctuate between real-life and 2D formats, in addition to different layers such as sounds, video runs and even designed merch. It was the first time that Libaniz Niche engaged in an activity outside of their Instagram page.
The exhibition was titled "Sayfiye Aesthetic", and features many elements and items that people who grew up in Lebanon can recognize in their village homes or find in their households in general.
The idea from the exhibition is to instill feelings of nostalgia and longing to the summers we spent in Lebanon growing up.
Upcoming Plans for Takeover
Khoury explains that many initiatives are planned throughout the upcoming period, emphasizing that Takeover does not follow conventional gallery-like models of working and that they've started to see "how they're different from others."
Taking it one step at a time, Ieva has many ambitions for the space – given they recently just moved locations.
Being an artist-run space, Takeover seeks to offer the opportunity for artists who have not yet had the chance to exhibit their works "to bring their project to life."
Takoever is located in Ashrafieh's Abdul Wahab el-Inglizi street.
You can find out more about Takeover on their website, https://www.takeoverbeirut.com/, and on their social media accounts on Instagram and Facebook.