Like Lebanese women themselves, displaced Syrian women are struggling to overcome the difficulties thrust upon them by life in a country worn down by economic, social, political, and health crises.
Only through sheer dedication have some of them been able to step into the local labor market and lift the weight of these crises off themselves and their families, including 45-year-old Wafaa Al-Jaja.
The Syrian refugee has shown great resilience, optimism, and ambition since the start of the war in her country, taking on a new career in embroidery and sewing to make ends meet and raise her children.
"My project started eight years ago because of terrible economic circumstances," Wafaa told Beirut Today. "In the beginning, I used to embroider from home and show the products to my neighbours and organizations like Caritas International, Basmeh and Zeitooneh, and Wahdat Rajaa."
Basmeh and Zeitooneh, dedicated to serving Syrian refugees and vulnerable populations living in Lebanon and Erbi, later took up her embroidery project and helped market her work in Lebanon and elsewhere across the globe.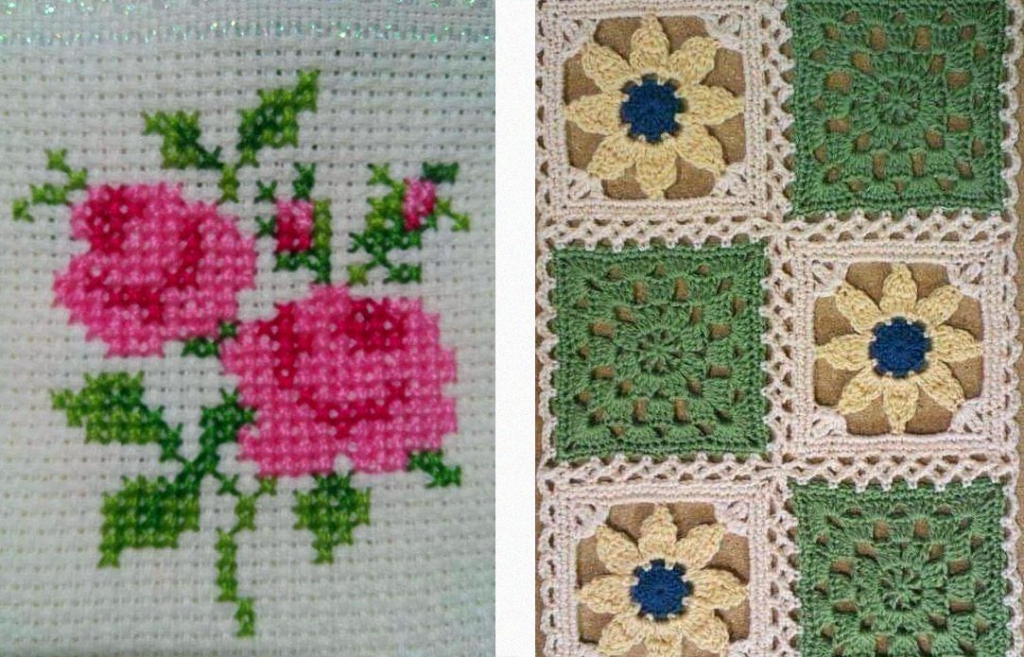 Basmeh and Zeitooneh
The NGO organizes workshops to teach women how to crochet and recycle old materials to create new and improved pieces. After months of training, each woman graduates and is given her own sewing machine to make use of at home and maintain the skills she gained. Wafaa was one of these women.
"It got us really excited, and we started to get creative with our embroidery. Sometimes we'd have our own unique designs and at other times we'd visit websites for inspiration, but we'd put up more than one model and design for our clients and then start working."
"In the beginning, my mom had a sewing machine which I borrowed and began to work on. I started off by fixing my neighbors' belongings, then I heard of Basmeh and Zeitooneh," she said. "I signed up and was lucky enough to be given a more modern sewing machine that I used to sew, embroider beautiful artworks onto fabrics, and crochet."
Word then got out in the area where Wafaa lives, and her work garnered attention—especially her crochets. "I set fair and calculated prices, and both my Lebanese and Syrian neighbours began to refer me to other customers."
Wafaa was able to expand the scope of her work and, through it, help support herself and her family. But COVID-19 and the economic collapse brought layers of hardships for other similar women that she faced head on.
"We thought of a small project that could help us improve our situation and provide us with an income," she said. "We began to gather women to work on medals, embroidering, crocheting, or even sowing face masks to market in Lebanon and abroad."
Today, 14 women work as part of the business Wafaa started. She says they're like sisters.
The Key to a Safe Life
While Wafaa had to close down the shop they work in because of economic circumstances and COVID-19, the women still work from their homes and per the orders they receive.
"My project's headquartered in my house right now, and each woman works from her home," she explained. "We work and deliver it in the specified time to stores and individuals for prices that are calculated and previously agreed on."
But it's not just another product for the displaced individuals who make them: It's a key for a new, safe life of dignity. As a mother of three children, Wafaa wants to raise them well and ensure they can finish their studies.
Her work provides her with a dignified life and the ability to do that at a time when she doesn't want to go back to Syria because her children are at the age of mandatory military service.
"We have nothing left in Syria to go back to, it was all destroyed," said Wafaa. "I came to Lebanon because of the war. We don't want to kill or be killed, and want nothing to do with this conflict. There's a sea of blood in Syria now."
Wafaa considers Lebanon to be her second home, one that has helped her in a time of desperate need. "It opened its doors to me and embraced me with my family. I wish nothing but the best for this country, as I do for Syria," she said. "I pray that God makes this country safe."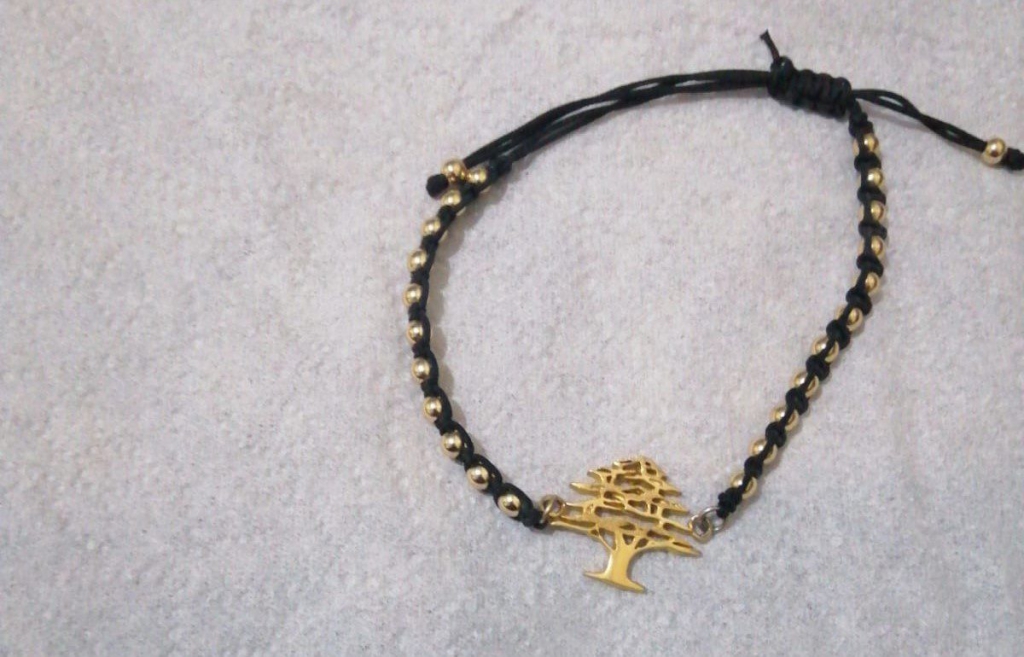 MADE51 Initiative
Considering the need for employment opportunities within refugee communities across the world, the MADE51 initiative from the UN Refugee Agency (UNHCR) works on connecting refugee artisans with potential buyers.
Dalal Harb, UNHCR spokesperson in Lebanon, explained to Beirut Today that MADE51 puts the handiwork of refugees from different countries on the global market. The initiative connects refugees in their countries of residence with owners of social initiatives to create and sell handicraft products.
Through MADE51, the UNHCR aims to create new opportunities for refugees to use their crafts to regain as much financial independence as possible.
"The UNHCR identifies refugees with handicraft skills, and helps them create tight communities of craftspeople. It ties these groups to local partners with expertise in social enterprises," said Harb. "Together, they develop products that are ready for the market."
After that, MADE51 invites strategic partners from the private sector to oversee the groups and create new employment opportunities and make the products available to consumers around the world, according to Harb.
"The entire community is involved in this initiative to create livelihoods," said Harb. "We bring new partners together who contribute to the creation of a space in the social enterprise world for products made by refugees."
Harb added that MADE51 is a tangible means of showing solidarity with refugees and helping them make a decent living out of the talents they possess, all while showing how they can positively contribute to the economy of host countries like Lebanon if given the opportunity.
"Every time someone purchases a MADE51 product, they're directly enabling refugees to earn an income and helping the economy of the host country," she said.
According to the Economic and Social Council for West Asia (ESCWA), around 74 percent of citizens in Lebanon are currently living in poverty—compared to 55 percent in 2020 and 28 percent in 2019.