Barcelona celebrates La Mercè, the city's main festival honoring the Virgin of Grace (Mare de Déu de la Mercè), patron saint of the city, every year around September 24. Sometimes called the "festival of festivals" in its week-long run, it gathers between 1.5 and 2 million people. Every year since 2007, a foreign city has been invited to present its culture and arts. After Istanbul, Lisboa and Quito, it was Beirut's turn to be the guest of honor at Barcelona's biggest and most popular celebration of the year.
"We were told that Beirut has a vibrant, young creative scene," Joan Subirats, the Deputy Mayor for Culture, Education, and Science, told Beirut Today. Barcelona's City Council organizes the festival through its Institute of Culture (ICUB). "When we visited, we realized how much Beirut is a cultural powerhouse able to mix tradition and modernity."
This mix was the perfect match for a festival that combines both old customs and more experimental shows. In a way that's hard to describe, being at opposite shores of the Mediterranean sea brings together the two cities in many aspects.
"Barcelona and Beirut are both Mediterranean cities, so we have commonalities like landscapes, customs and culinary traditions," said Subirats.
For Anthony Kmeid, a Beiruti artist who's been living in Barcelona for seven years, the two cities share many commonalities when it comes to social life.
"Hospitality, a culture based on food and on touch—my circles of friends are very similar to the ones I had in Lebanon," said Kmeid.
Beirut: A Political Choice For Barcelona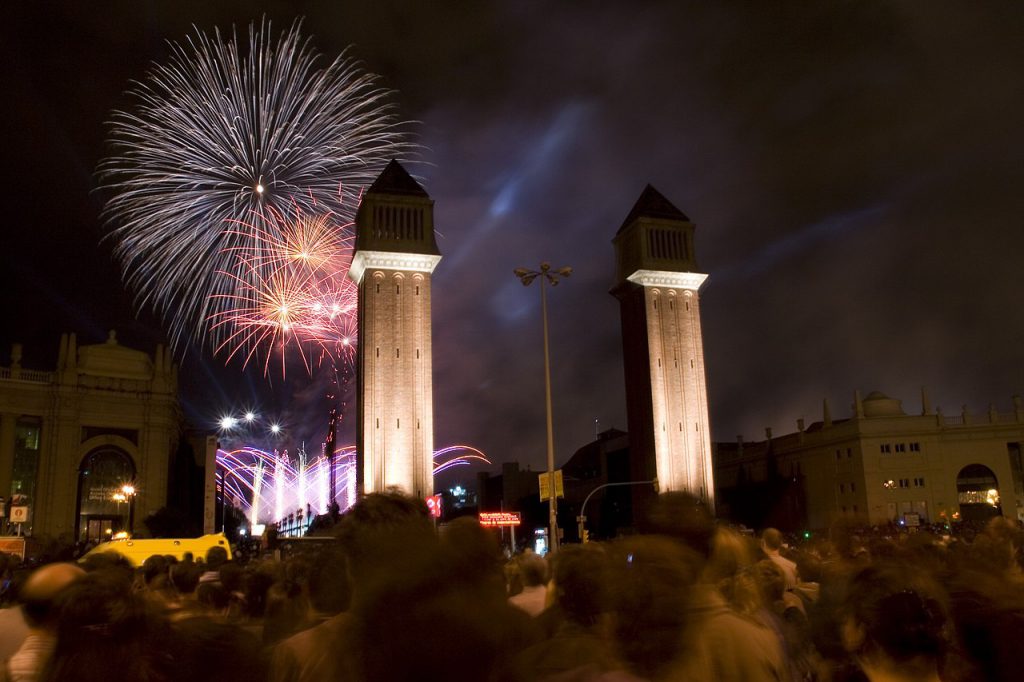 Subirats highlighted the 24-year celebration of the Union for the Mediterranean. Based in Barcelona, it was initiated to encourage political reform and increase cooperation between the 43 countries on the sea's shores. Yet, despite early high expectations— mostly on the European side— results have been, so far, modest.
Beirut is also a political choice for the Spanish city that has took to the streets to demand the welcoming of more refugees.
"Barcelona wants to be a host city and it has been historically, but not to the extent of Beirut, and mainly with inner-Spain migration," said Subirats. "Though, in the past 20 years, things have been changing fast."
According to Subirats, in 1998, only 2 percent of Barcelona's inhabitants were born outside of Spain. Today, however, 20 percent come from outside the country. 
"We idealize Beirut's cosmopolitan mix. It's a hot topic today: is welcoming positive or not?"
Similar Yet Different Art Scenes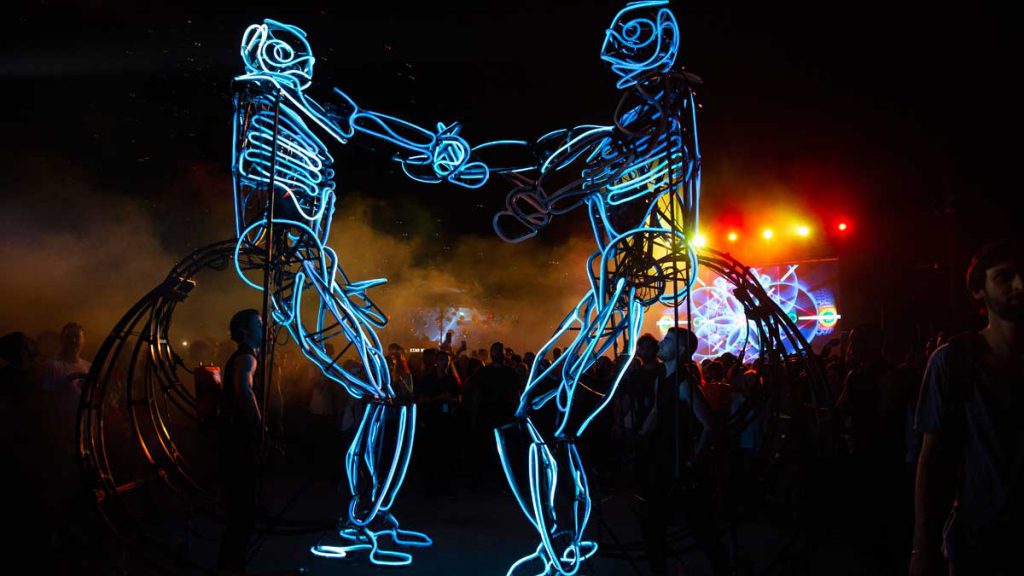 Anthony Kmeid had just finished his dance show, in which he explores masculinity through recreating his father figure. He asks if he could roll a cigarette while answering our questions and speaks passionately about why he needs to develop as an artist outside of his country. 
"Number one is that I couldn't present my work in Lebanon because there's censorship," said Kmeid. "You can't mention anything that is against any religion. Anything that's a sexual orientation that's out of the norm, you can't show that."
According to Kmeid, the art scenes are of different sizes. The main obstacles for Lebanese artists are a lack of audience and public funding. 
"In Lebanon, there's an appreciation for popular art but not the modern variety. It's a very small minority that's doing progressive, alternative art but, generally, the population is not that interested. And we get nothing from the ministry; that is one of the main problems. The government doesn't support anything unless it's a video of tourism in Lebanon and you know they film fake stuff."
His other show, a video projection with LEDs and the music of Léa Lahoud, brings Beirut center stage. 
"I wanted to show first and foremost the contrast and contradictions that are so characteristic of Beirut. I wanted to show the diverse party scene that we have. Because of so many wars, we need to celebrate and forget a little bit."
Although one day, when he's ready, Kmeid hopes to perform in Beirut.
"I'm planning to find a more subtle way to talk about the topics I want to bring up in my shows. I'm looking for a compromise but I need more maturity to go into the depth of heavy wounds."
He has a political, rather than aesthetic, understanding of art. "It makes us see that it's not that different. Like it or not, that isn't the point. What's important is that it nuances your understanding."
For Subirats, culture strengthens identity and self-esteem. "It can seem contradictory but culture lets every person feel different. So our identity is based on mixing cultures and our capacity to receive more input and be flexible."
As the final fireworks lit the sky, Subirats reminded us that it's not once a year or once in a lifetime. "Culture isn't only present in a moment in life, but throughout it."