Spring is just around the corner, and so is the peak of all the sneezing that comes with pollen allergies. But what if you could track your allergy symptoms prior to their arrival and take preventative measures? Suffering from asthma and respiratory allergies themselves, Lebanese innovators Cyrille Najjar and Dr. Eve Tamraz Najjar provided a fitting healthcare solution in the form of a smart allergy and asthma tracker: Sensio Air.
"We believe prevention should be the first approach in asthma and allergy management but until now very little help was available to help patients understand and avoid their symptoms," said Cyrille Najjar, the CEO and co-founder of Sensio Air.
Using the sciences behind biochemistry, nanotechnology, artificial intelligence and by means of a patent pending sensor that can detect particles in the air, the project began in 2016. The Lebanese innovators started off in London, later incorporating Lebanon through Circular 331 for financing startups.
Considering infrastructure and talent, integrating Sensio Air into Lebanon did not come without challenges according to Najjar.
"

Lebanon is a wonderful place but it doesn't have the experience of building high growth ventures, the talent is great but inexperienced," he explained. "London had some of the talent we were looking for and the US some other. Most importantly the clients we have are based out of the US, UK, France and Japan and ultimately you want to be where your clients are."
Pollution and allergy tracking? There's an app for that.
The innovators designed a bronze sophisticated device linked to a free Android and IOS app "Sensio Air" that identifies and tracks allergens such as molds, dust, pet dander, smoke, air pollutants and more.
By logging their symptoms through the app, users can get tailored advice to improve their health or eliminate allergy symptoms through monitoring indoor and outdoor air quality, receiving  warnings about irritants, and discovering their triggers. The app also works without the device, and provides users with data for over 300 cities.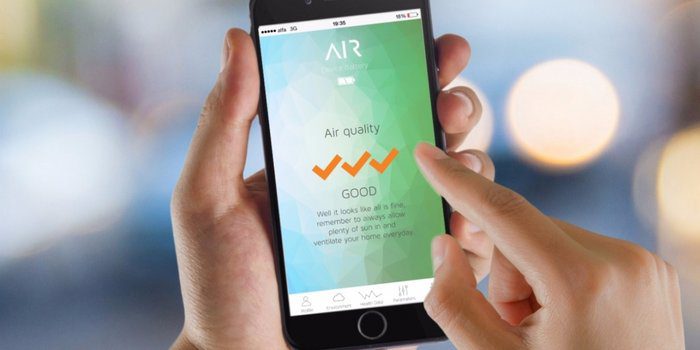 "Sensio Air is a user-friendly mobile app that aims to improve the quality of life for allergy sufferers, who constitute almost 30 percent of the world's population!" said Cyrille Najjar, who is also a professor at University College London and Cambridge University.
"People looked at our work as if we were crazy. It was an issue that nobody cared about," Dr. Eve Tamraz Najjar, the chief scientist and co-founder of the company who holds a PhD in Neuroscience, told the London Evening Standard. Their "crazy" idea was transformed into a practical device that also gives pollution rates and tells you which congested areas to avoid.
Nonetheless, the road was long and hard as "there was no sensor on the market able to detect allergens in the air." The inventors also found working "in an environment where very few people understood the technologies we were using" to be a challenge.
Beyond the personal with Sensio Air
Despite the difficulties, the app gathered more than 25,000 users in no more than a year. Additionally and according to the inventors, 1,000 individuals receive personalised reports each month and the board of doctors working on Sensio Air have created a database of recommendations to help all users improve their day-to-day health.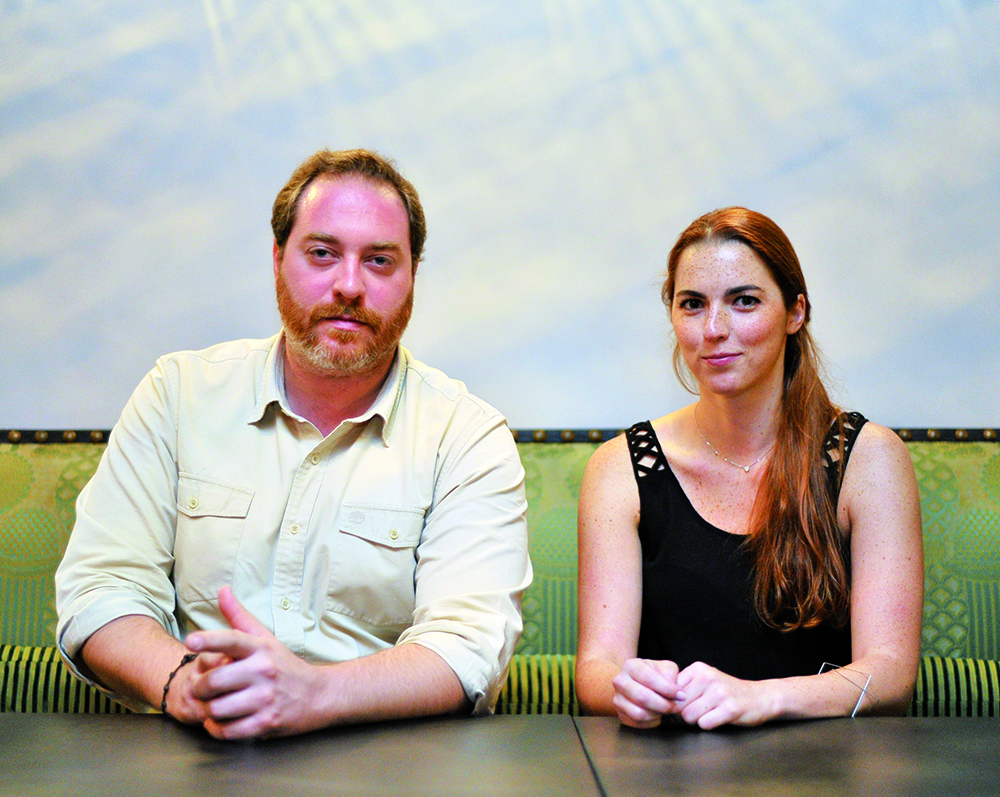 An innovation like Sensio Air could go beyond individual benefits. The precise information it could share with doctors make it  highly functional for hospitals that might have pathogens, helping reduce hospital-contracted diseases.
Sensio Air received several prestigious awards, including the CES Innovation Award in 2019. The allergy tracker also received first place winner prizes from MIT, Harvard  the IE Business School.
Sensio Air has revolutionised the way people deal with respiratory conditions, a perfect example of how technology can improve people's quality of life. We're at a point in history where people can not only check the weather forecast, but also pollution and allergen forecasts thanks to the inventors who made it possible.
The Sensio Air team aren't done innovating yet. Their next step is to install a network of sensors around the globe that helps them receive more precise data about irritants, further improving preventative actions.