In a world where multiculturalism is often perceived as a curse rather than a blessing, some still look to break barriers and create an open global community where different cultures intertwine. This is especially the case with Let's Talk Language.
Let's Talk Language is an initiative that gives participants of different nationalities the opportunity to learn different languages, as well as teach their own language to others. Founder of Let's Talk Language, Myriam Saad, was searching for a space to practice a language that she was learning herself, and came up with the idea for Let's Talk Language when she couldn't find the platform she was looking for.
For three years now, Myriam has been running language exchange events. The gatherings include people of different backgrounds, and the team behind Let's Talk Language never knows what languages to expect before the events take place.
"We can have up to seven tables that have different language exchange circles," Project Coordinator Farah Zarkout told Beirut Today.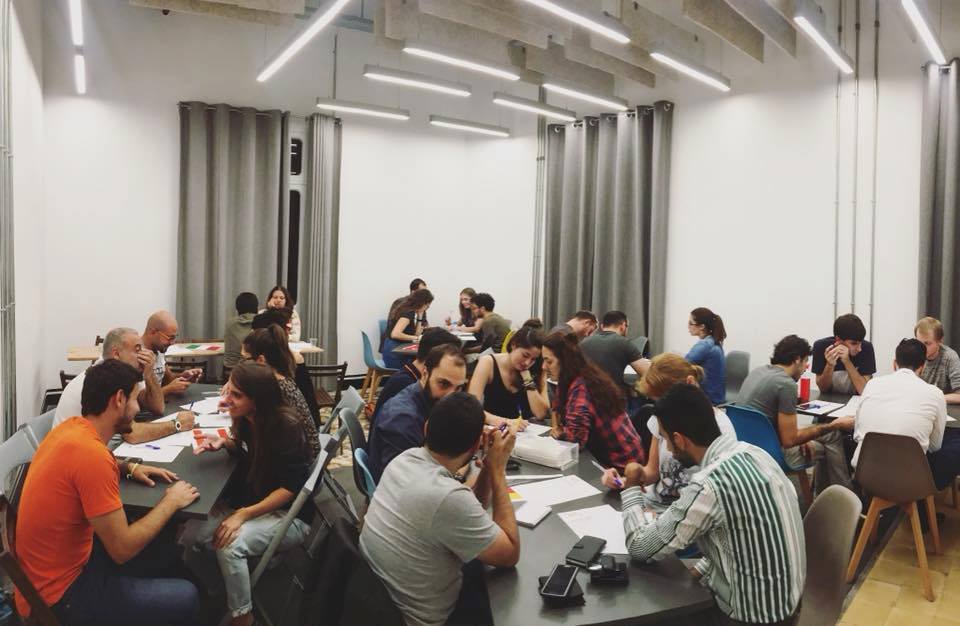 The events usually begin with a 45-minute language exchange session, followed by a 15-minute discussion of a "topic of the day" selected by the team, or a simple interactive game. The minimal time slot allocated for discussion and interactions allows participants to learn more about each together, and informs them of the importance of interaction beyond the circle within which they are practicing the language.
The program is designed primarily for the youth and expats. On average, 20 people attend each event. This is then followed by another 45-minute session where participants switch roles.
"Whoever was teaching their language learns another, and vice versa," said Zarkout.
While the language exchange events flow smoothly, the Let's Talk Language team has faced some challenges in their organization. One challenge is finding the appropriate venue for events. Currently, the events take place at AntWork, which is the third venue the team tries out.
Another challenge usually faced is getting the attention of people and making sure that enough people attend each event. The initiative gains exposure through posters on the streets and across a wide range of restaurants, and through social media.
Nevertheless, the benefits outweigh the challenges or obstacles. Beyond practicing and learning new languages, Let's Talk Language also allows people from all over the world to meet and make cultural discoveries.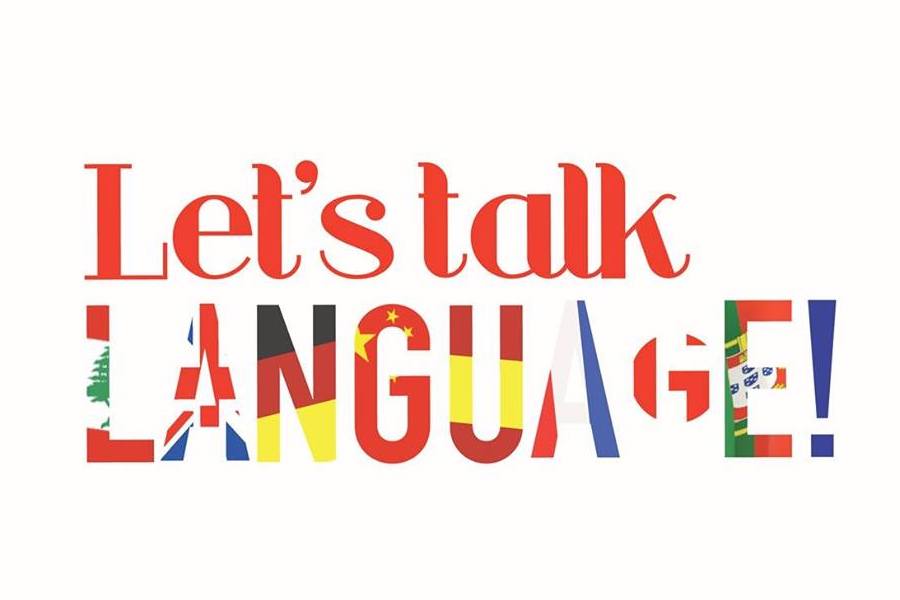 "You get people here from France, from Spain, from South America. You're just building your own community, your global community," said Zarkout.
While the initiative began in Beirut, the team is looking to expand to other cultural hubs across the world. At the moment, Let's Talk Language has hubs in Munich and London. Anyone familiar with Let's Talk Language moving to these cities already has a community to resort to and connect with upon arrival.
So far, Let's Talk Language is recognized as a volunteer-based event, nonetheless, the team is working towards establishing an NGO inspired by the initiative in the near future.
Check out the next Let's Talk Language event: https://www.facebook.com/events/1966303527031654/