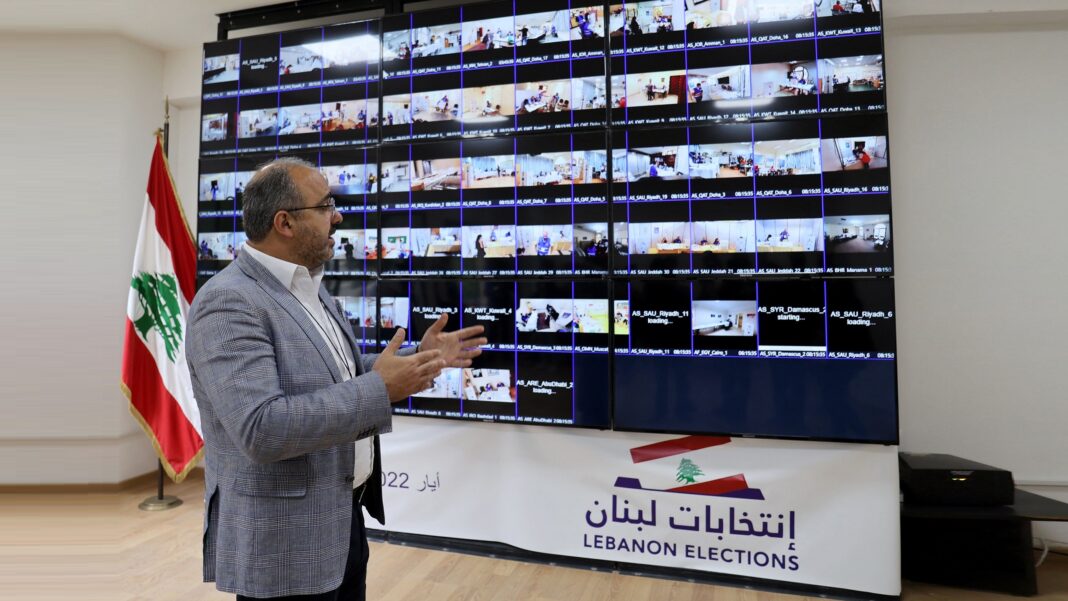 Around 41.37 percent of registered expat voters in 10 countries cast their ballots by 6 PM on Friday, according to Lebanon's Ministry of Foreign Affairs.
A total of 12,797 out of 30,930 registered voters in Gulf countries and Iran cast their votes in Lebanon's parliamentary election so far. The voting percentages are divided as follows:
Iran: 461 from 642 voters (71.81%)
Qatar: 3,009 from 7345 voters (40.97%)
Kuwait: 2476 from 5760 voters (42.99%)
Jordan: 203 from 483 voters (42.03%)
Bahrain: 282 from 638 voters (44.20%)
Saudi Arabia: 3248 voters in Riyadh (37.54%) and 1609 voters in Jeddah (36.14%)
Iraq: 17 voters at the Lebanese Embassy (16.82%) and 103 voters at the Rotana – Erbil Hotel (45.58%)
Egypt: 141 voters at the Embassy in Cairo (24.78%) and 52 voters at the Lebanese Consulate in Alexandria (37.14%)
Oman: 477 from 903 voters (52.82%)
Syria: 719 from 1018 voters (52.82%)
Foreign Affairs Minister Abdallah Bou Habib had expressed hope for 70 percent participation, indicating that "voters in the Gulf usually rush to the ballots in the evening."
On Sunday, Lebanon's expats will vote in 48 other countries, with more than 225,000 individuals registered overseas compared to 92,000 in 2018.
Laudy Issa is a multimedia journalist and the Managing Editor of Beirut Today. Before COVID-19, you might have caught her tripping over wires in local theatres or gigs.