It's scorching hot, the air is dry, but the work is endless. Countless hours have passed, yet you remain hunched over, picking potatoes out from the field alongside your friends.
This reality is difficult to picture because it is a distant, detached scenario for many of us. But for Darine, this is everyday life.
Darine is a Syrian refugee who migrated to Lebanon after the onset of the Syrian war in 2012. She is the focus of the Norwegian Refugee Council's (NRC) latest film, "Edge of the Valley."
Directed by Daniel Wheeler, the eight-minute short documentary follows the nine-year-old's life after she was forced to give up school in the process of helping her parents generate enough income to maintain a decent standard of living.
"The school was the best because they used to teach us there," she says. "I felt upset when I stopped going."
Darine is not the only child who has had to give up school to go to work—she is only one of many. From the onset of the Lebanese crisis in October 2019, refugees—and children specifically—have been some of the hardest hit communities.
As of June 2021, the UNHCR estimates that 49 percent of Syrian refugee families were food insecure, forcing many to limit food portion sizes or reduce their number of meals per day.
Not only so, but primary school attendance for children between 6 and 14 years old dropped by 25 percent in 2021, leading to an upward trend in child labour among Syrian children. Lebanon is host to an estimated 1.5 million Syrian refugees, and the UNHCR found that a whopping 27,825 Syrian refugee children are currently engaged in child labour.
When families cannot meet their basic needs, they often have no choice but to send their children to work to supplement the household income. In addition to financial obstacles, the NRC found that there are other barriers for refugee children to access education, including limited class capacity and real and perceived administrative obstacles.
The film personifies these obstacles through Darine, who resides in one of the Bekaa valley's refugee camps, and works everyday from sunrise to sunset.
"I was most intrigued by Darine's story because she got the opportunity to go to school and then had that taken away from her," Director Daniel Wheeler told Beirut Today.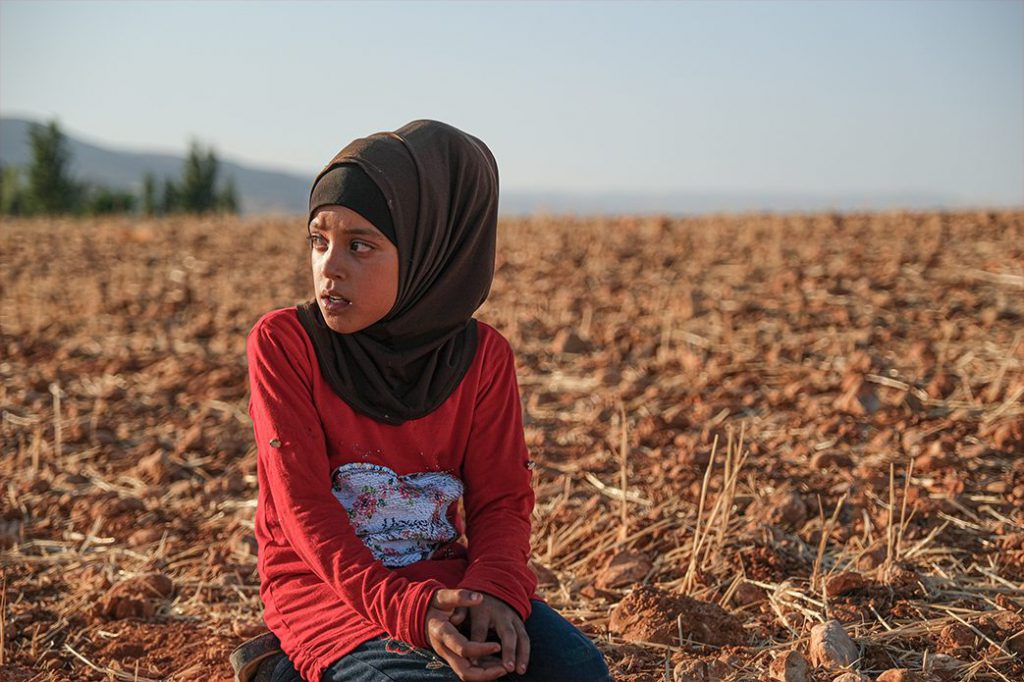 Wheeler explained how attached Darine was to the concept of school, to the point where she would take back the information she learned in class and disseminate it to other children in the camp.
"She started teaching her younger siblings based off of that one month of school that she took. She became a makeshift teacher to these children and wanted to pass on what she learned," he said.
In spite of her hope and joy, Wheeler said Darine knew her future would be spent "working in the fields."
"We really wanted to shine a light on this issue. We think the COVID-19 issue has had a huge impact on children worldwide, but as the world returns to some sense of normalcy slowly, these children are still struggling to return to normal life," he said.
"If we don't do anything, these children will be affected for the rest of their lives. So many of them are stuck in this situation."
NRC is one of the NGOs in Lebanon that run non-formal education programs, which are organized to bridge the education gap and prepare children to eventually transfer to formal education.
"Our end goal is to protect refugee children's right to education while they live in displacement in Lebanon," said NRC's advocacy manager Elena Dikomitis.
"Edge of the Valley" is part of the organization's latest campaign to raise awareness on the dangers of child labour in a struggling country.
"The root cause of child labour is poverty. Without access to income opportunities, refugees and poor Lebanese families have no other option than to resort to harmful coping strategies to survive," said Dikomitis. "In addition to child labour, this includes skipping meals and postponing much needed healthcare."
"It remains important to raise awareness on the challenges faced by the most vulnerable people in Lebanon, where relations between host and refugee communities have continued to worsen with the deterioration of the economic situation."