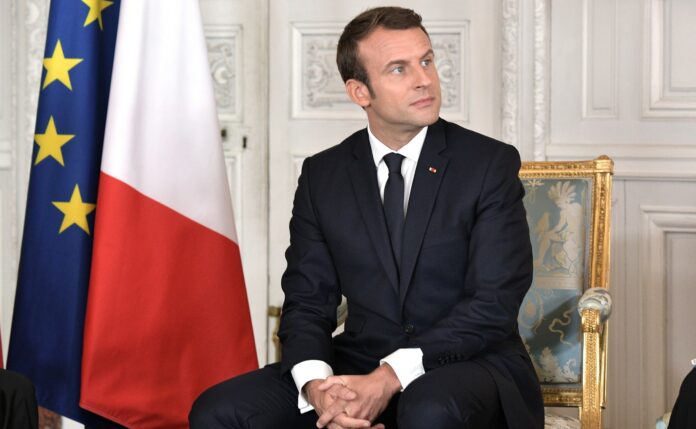 French President Emmanuel Macron will host a new international conference for Lebanon on August 4, the first anniversary of the Beirut blast.
The announcement from the foreign ministry comes a day after Prime Minister-designate Saad Hariri resigned, unable to break nine months of political deadlock with President Michel Aoun regarding a cabinet capable of aiding the country during its ongoing collapse.
The conference will be hosted with the help of the United Nations in order "to respond to the needs of the Lebanese whose situation is deteriorating every day," as per a statement.
Macron first launched a French initiative to aid Lebanon in August 2020, demanding reforms and the formation of a government of specialists by the ruling class to provide solutions to the political and economic crisis overtaking the country.
Days before Hariri resigned, the European Union agreed to develop a framework of sanctions for Lebanese leaders as the country "has been in self-destruct mode for several months," according to French Foreign Minister Jean-Yves Le Drian.
"To the Lebanese authorities, we repeat the need that there is to form a government, to carry out the reforms necessary to exit this tragedy that they're in," Le Drian told reporters in Brussels.
Hariri's resignation yesterday only marked what the majority of the country was already expecting, as the country has been without a government since last August and the previous PM-designate and president remained at odds concerning the formation of the government.
The French foreign ministry said Hariri's failure to form a government "confirms the political deadlock which Lebanese leaders have deliberately continued for months, even as Lebanon sinks into an unprecedented economic and social crisis."
US Secretary of State Antony Blinken described Hariri's stepping down as a "disappointing development," adding that the "political leaders have squandered the last nine months."
Hariri sat down for a tell-all televised interview last night with Al Jadeed, during which he said he would not have been able to implement reforms with the cabinet Aoun wanted.
Hariri commented that an appropriate government would be able to collaborate with the International Monetary Fund and work on the next parliamentary elections, saying that when he stepped down in October 2019, he hoped to see a new technocratic government capable of fulfilling the people's needs.
"I resigned in 2019 because I wanted a government of experts, and had we formed Michel Aoun's government then we would not have been able to save the country," said Hariri.
According to Hariri, Aoun was trying to secure a "blocking third" of the cabinet.
"Aoun demanded some amendments, which he considered essential, and said we will not be able to come to an understanding," said Hariri after resigning yesterday. "And may God save this country."
Meanwhile the president accused Hariri of rejecting "any amendments related to changes in ministries, their sectarian distribution, and the names associated with them," as per a statement from Aoun's office.
Following Hariri's resignation, the value of the lira quickly plummeted on the parallel market, reaching LBP 22,000 per US dollar from LBP 19,950 in only two hours. As of this morning, the lira is trading at LBP 23,000.
Lynn is a Beirut-based journalist. She is a reporter and editor for Beirut Today, actively contributing since 2018 through articles on politics, economics, lifestyle, fashion, and more.