A man has died after sustaining wounds during last night's protest in the northern city of Tripoli. The man was later identified on social media as 30-year-old Omar Tayba from the Bab al-Tabbaneh neighbourhood.
Yesterday marked the third night in a row that the citizens of Tripoli and surrounding areas took to the streets to protest the nationwide lockdown that has prevented them from attending to their jobs during the country's worst economic crisis yet.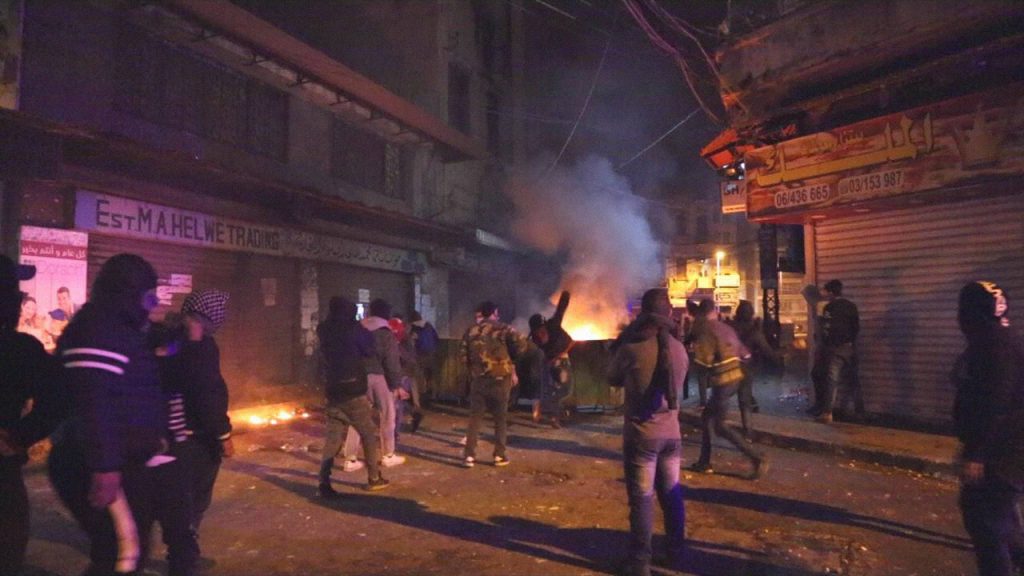 Demonstrators gathered outside the Tripoli Serail in the late afternoon to throw rocks and renounce the lockdown and deteriorating living conditions. The protests stretched on into the night, as Internal Security Forces (ISF) took to using water cannons, tear gas, and live ammunition to disperse the protestors.
The National News Agency later reported that a total of 226 people were injured in the protest, including some members of the ISF. A total of 66 were taken to hospitals and 160 were treated on site by the Red Cross.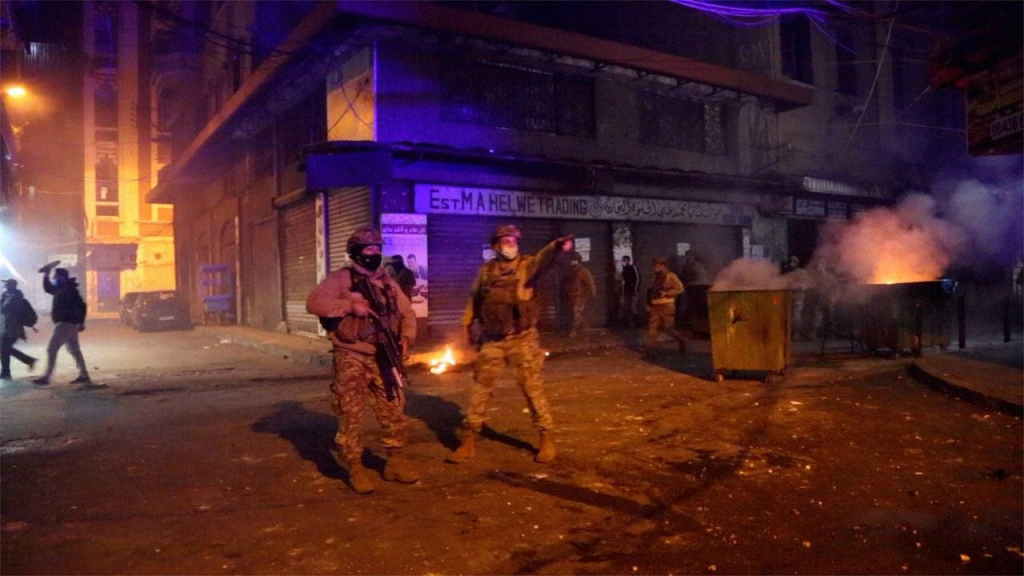 Lebanon enters tight lockdown
The country entered total lockdown on January 15. Since then, citizens and residents have been barred from leaving their homes without a government-approved permission slip and a 24-hour curfew was set in motion.
Other lockdown measures include the closure of supermarkets, leaving citizens to rely on food delivery services, despite the fact that many regions do not have these services readily available.
Lebanon has witnessed an alarming surge of COVID-19 cases over the holiday season, with daily positive cases reaching nearly 6,000 per day. This indicates a total of 55 cases of COVID-19 for every 100,000, an alarming number for a country of Lebanon's size.
The surge in cases came after authorities loosened restrictions around the holiday season, permitting restaurants, pubs, and clubs to open until 3:00 AM.
The health sector is severely struggling under the weight of this surge, as hospitals reach full capacity and many have resorted to treating patients in corridors, parking lots or the ER.
Firass Abiad, head of the Rafik Hariri University Hospital (RHUH), took to Twitter warning that the lockdown cannot fail or the consequences will be catastrophic.
The government's lockdown strategy however has failed to consider how Lebanon's most vulnerable families will be able to survive. The government has so far failed to provide assistance since the start of the pandemic, resorting instead to occasional lockdowns and ineffective curfews.
---
See also | Hospitals and hunger: Lebanon's COVID-19 battle is multipronged
---
As Lebanon's poorest city, Tripoli has come to suffer heavily under this lockdown due to governmental neglect and inaction. This, in turn, instigated protests across the city as hunger and frustration spread.
Tripoli, the bride of the revolution and home to Lebanon's most vulnerable
Tripoli has suffered years of neglect, recently becoming known as a centre for violence since the start of the October 17 revolution. Prior to the economic crisis, nearly the entire city's workforce depended on day-to-day income, with 60 percent surviving on less than $1 a day as reported by the Associated Press.
Under this lockdown, many of the city's workforce is incapable of attending to their work as only essential workers are permitted to leave their homes.
When the economic crisis was set into motion, also marking the start of the October 17 revolution, Tripoli was one of the first cities to witness mass protests. On days where protests dulled even in the capital Beirut, Tripoli remained vibrant and insistent on taking to the streets.
Since then, more than 45 percent of the country's population has sunk below the poverty line as the lira continues to free fall against the dollar. Unemployment has risen to a whopping 35 percent and is expected to further escalate.
Those privileged enough to seek immigration have already left the country or are in the process of doing so, but these same privileges are not accessible to Tripoli's citizens.
Seeking a better life aboard a suicide boat
As the economic crisis further spirals out of control, many of Tripoli's citizens have sought to escape Lebanon aboard small tourist boats heading towards Greece or Cyprus.
The boats became commonly known as "the boats of death" in the media after 10 citizens died aboard one in September 2020. On October 6, senior officials from both Cyprus and Lebanon announced that any migrant boats arriving on Cypriot shores will be returned to Lebanon.
Greek Cypriot authorities then declared the "boat people" coming from Tripoli as "economic migrants" and not genuine asylum seekers, further hindering their chances of seeking a better life abroad.
Yet with life in Lebanon becoming unbearable, many have chosen instead to risk their lives than to remain in the country for another minute. The protests then come as no surprise: Tripoli's citizens are hungry, impoverished and neglected. In taking to the streets, they are sending a message to their corrupt government.
---
See also | Being "already dead on land" shrouds the dangers of illegal sea immigration
Lynn is a Beirut-based journalist. She is a reporter and editor for Beirut Today, actively contributing since 2018 through articles on politics, economics, lifestyle, fashion, and more.