Renowned Lebanese singer and songwriter Marcel Khalife, an artist with popular ties to the Lebanese Left from the days of the civil war, opened the annual Baalbeck International Festival with a continuous two-hour performance last month. In the days that followed, controversy arose because the artist broke tradition and refused to start his performance with the Lebanese national anthem. 
How the Public Reacted
"I won't be performing the National Anthem, but instead something more important," he said as he began playing his latest musical piece. 
Historically speaking, the Baalbeck International Festival has always started with the national anthem, with Khalife breaking the custom this year. Considering that Khalife is often deemed  a 'patriotic' singer by much of the Lebanese public, the news came as a surprise to many. 
Finding a comprehensive explanation for Khalife's opening and the different reactions that followed is futile without understanding the political context of the country at this stage, particularly in light of the current discussions on identity, nationhood and political power. 
Online, an intense discussion has surfaced. Famous Lebanese singers such as Zein El Omr maintained a solid and aggressive stance against what happened, suggesting that people will rightly 'spit' at Khalife after what he did. A few days after the incident, El Omr defended his tone in an interview with OTV by saying that "no artist is above Lebanon and the anthem in any circumstance."
Criticism directed towards Khalife did not end with self-proclaimed nationalistic singers, but carried on with others calling for denying his "Lebanese" status and retracting his Lebanese citizenship. Many have claimed that Khalife has never historically believed in Lebanon as an entity, with lots of references being made to his sympathies with the Palestinian military struggle in Lebanon during the the civil war.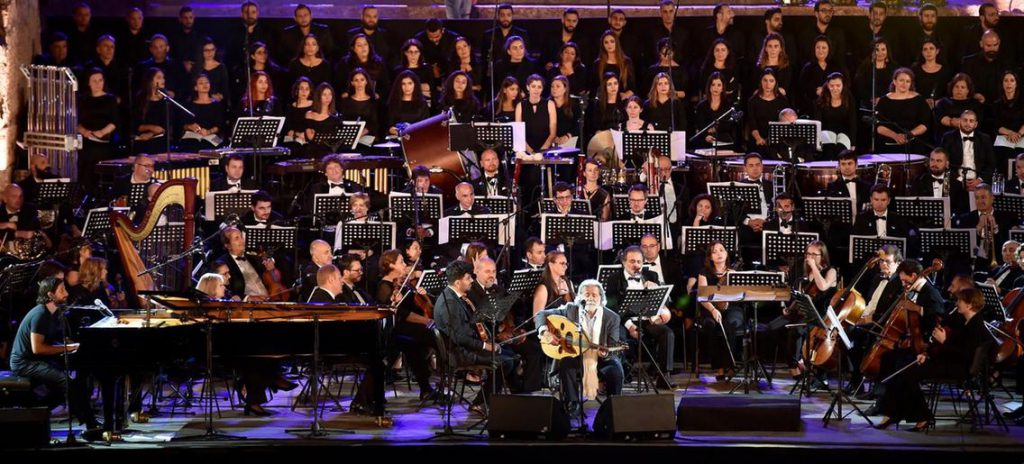 Right-leaning author and journalist Antoine Saad claimed that Khalife "hated Lebanon" and "aimed for its destruction"; he further evaluates Khalife's musical pieces and suggests they're often written as satirical critiques of Lebanon as a nation. 
On the other hand, many journalists, political activists and intellectuals praised Khalife's show, suggesting that it not only demonstrated passionate creativity and musical innovation, but also stood as a sign of enlightened revolutionary renewal and humanism. In other words, some claimed that Baalbeck deserves more than a "repetitive annual routine," referring to Khalife's saying: "they asked for a new anthem for Baalbeck, and so we offered ten new anthems."
The Politics Behind Marcel Khalife's Response
In response to his critics, Khalife released a statement protesting the situation the country is in because of the current political leadership, stressing on the garbage crisis, sectarianism and the lack of basic public services such as health and electricity. 
As opposed to the current realities, he called for a nation of "love and liberty," in which people can express themselves freely without fear of persecution. As someone who has sung for the "nation" and has been generally considered a patriot, many were shocked to hear what Marcel Khalife had to say. 
However, a political reading of cultural history in Lebanon gives us a better understanding of how leftists such as Khalife, in a modern or classical sense, interpret patriotism as opposed to the Right. While the latter fixates on aspects such as the anthem, the military, borders and implementing different forms of Maronite protectionism, as demonstrated in the discourses of parties such as the Free Patriotic Movement, the former associates patriotism with particular struggles. 
The causes championed by the likes of Marcel Khalife ranged from the Palestinian cause and the resistance of the occupation to the formation of a socially-just state, distancing themselves from what they'd call an isolationist understanding of the nation and its customs. 
Nationalism as a Tool of the Powerful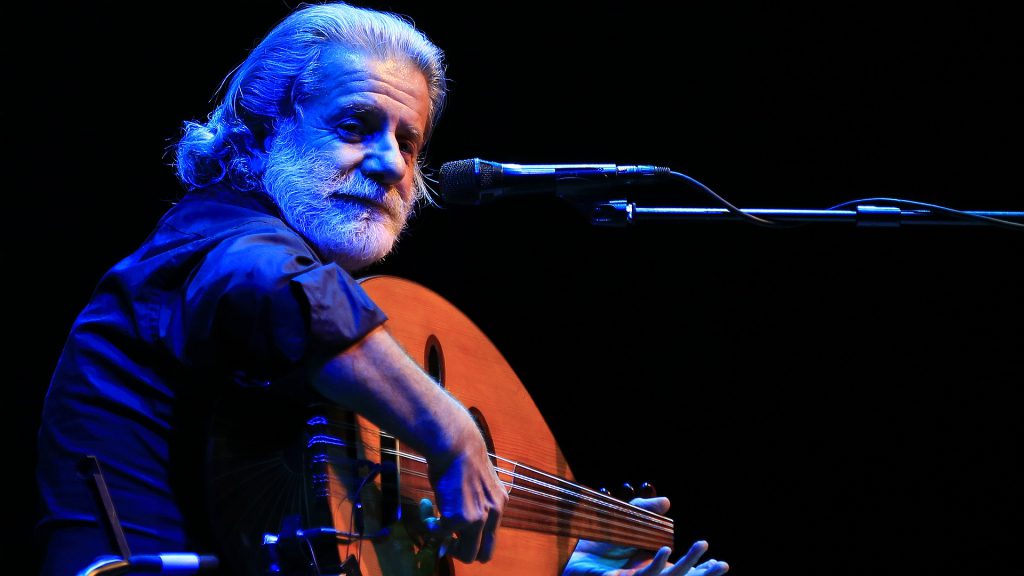 The conflict between the very loose categories of 'Left' and 'Right' in Lebanon on questions of identity, whether related to the national anthem, borders or militarism, is relevant to the power dynamics that are unravelling in the country. It's not too hasty to suggest that many of Khalife's critics, such as Zein El Omar, are well-known supporters of the policies and ideas of Minister of Foreign Affairs Gebran Bassil.
A heated and controversial discussion has arisen as a result of the latter's many comments that allude to forms of jingoism or hardline nationalism, particularly with his campaign against Syrian and Palestinian refugees, and his comments in reference to the supposed "Lebanese genetic superiority." 
Nevertheless, this conversation cannot be reduced to matters related to principle or material ideology. Questions of power, and particularly power held by political leaders such as Bassil and his allies, are very crucial to understanding how the nationalist discourse is utilized in our daily lives. Today, those protesting the establishment's policies, ranging from economic austerity to the deportation of refugees, are understood by some as either "foreigners" or "self-hating" Lebanese. 
However, this hijacking of the nationalist discourse by those in power isn't foreign to the Lebanese political landscape. For instance, those that protested against the Syrian occupation of Lebanon and its security apparatus in the early 2000s were portrayed as unpatriotic agents and a threat to national security.
Although Marcel Khalife's introduction has unraveled some aspects of Lebanese society which align with what is understood as an isolationist attitude towards the nation and the anthem, the heavy response by various activist circles and personalities represents an insistence to create a more inclusive, open and free society.