The controversy regarding Facebook and user privacy is once again resurfacing, with the social network company losing over $60 billion in market valuation amid a huge wave of protests, a trending hashtag encouraging individuals to "#DeleteFacebook"  and even legal actions to control the data it possesses amid accusations that this data is being used illegally.
Previous concerns and allegations of misusing user data were recently confirmed when Cambridge Analytica, a political consulting firm related to Donald Trump's electoral campaign, gained access to over 50 Million profiles and used them to create psychographic profiles for the people in question to influence voters. Facebook found out about the misuse in late 2015 and asked Cambridge Analytica to delete the data, which the latter allegedly did. However reports from a media alliance that included the Guardian and the New York Times revealed that Cambridge Analytica had kept copies of the data, which prompted Facebook to announce the firm's suspension from the social media platform on March 17.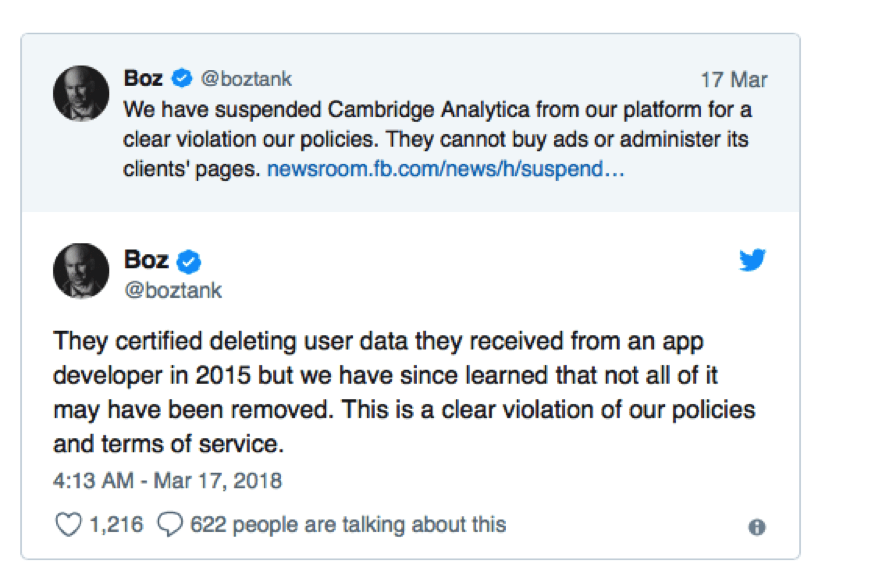 This scandal opened the door for individuals to reconsider the privacy issues related to their  Facebook accounts and to recognize that Facebook has access to much more than simply their profiles. The social network also has access to their personal and offline data, which has pushed many data protection authorities, concerned citizens, and activists to start asking for more regulations on handling the public's data by firms such as Facebook.
The hashtag "#DeleteFacebook" was heavily trending and the public targeted the CEOs of major companies to incite them to delete their business accounts on Facebook. One particular reply was that of Elon Musk, the mastermind behind Tesla and SpaceX, and one of the major pioneers of the technological revolution. Musk claimed he didn't even know his companies had a Facebook page.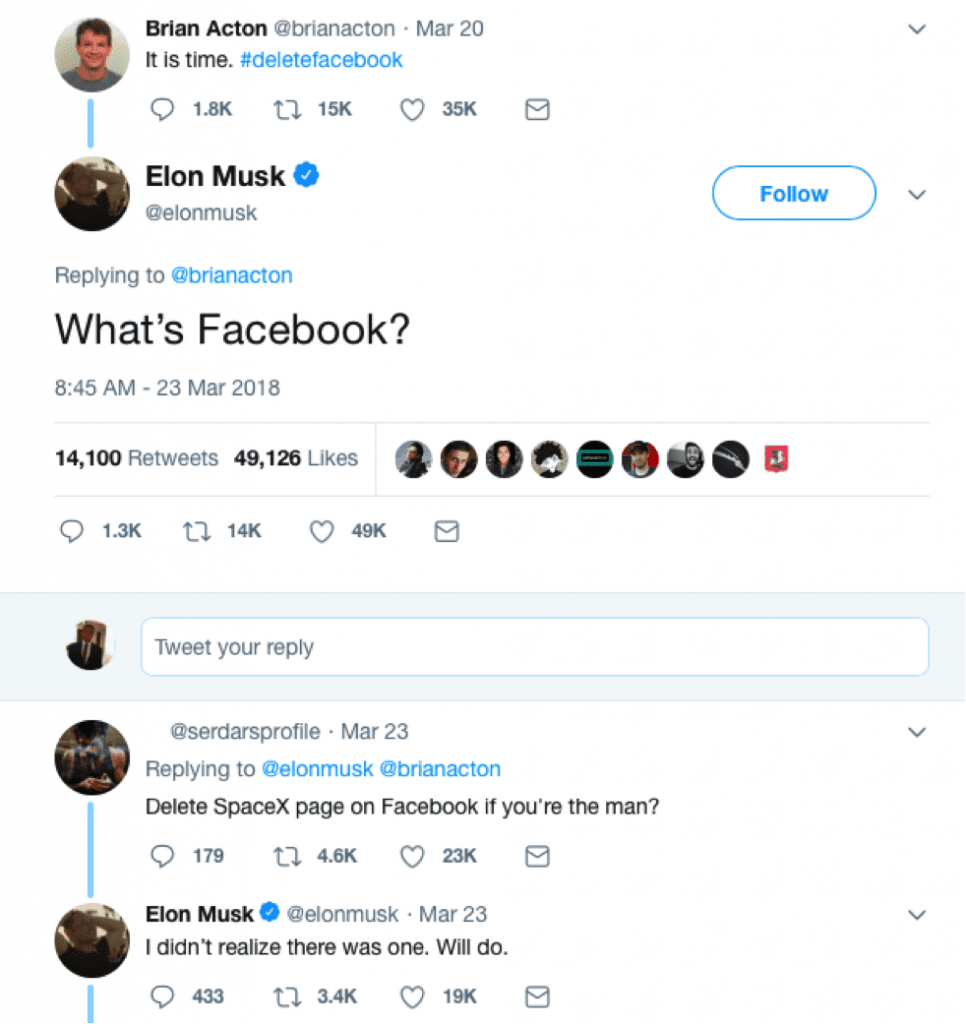 Within the context of the Lebanese market, Facebook is arguably the number one tool for businesses, NGOs and activists to reach their target audience. Considering that the platform provides several tools and operates at a low cost, many startups and SMEs heavily rely on Facebook and a fundamental question presents itself amidst all this chaos: are these companies and individuals still ready to sacrifice their data privacy and disregard the ethical implications to promote their businesses?
The answer to these questions is far from straightforward and the question of privacy will always be one of the hottest topics in the digital world we are living in. Facebook is not and will not be the only firm that misuses data.
Facebook has also already successfully dealt with similar  scandals in the past, and whether they're willing to take further actions to protect user data following the suspension of Cambridge Analytica from their platform might not be of relevance to users.
At the moment, Facebook is "too big to fail", despite the large number of people who showed concern regarding user privacy or said that they will be deleting their Facebook accounts.
Facebook has also acquired over 50 other companies, including WhatsApp and Instagram. Users considering deletion would also be disconnected from applications they logged into using Facebook, which has now been engraved into our our everyday lives.
Accessing Facebook in some countries is the only way people are connected to the Internet. Facebook offers a "Free Basics" platform that connects mobile users to the Internet for free in 42 countries across Asia, Africa, and Latin America, making its deletion a privilege that cannot be afforded by millions. Unless something drastic happens, it isn't very realistic to say that Facebook is going to fail.