Human Rights Watch has released a campaign advocating for a major switch up in Lebanon's handling of their waste. There is a great piling up and overflow of trash, and many local dumps have resorted to burning trash in order to make way for more. HRW deems this a human rights crisis, referring to the toxins that are emitted into the country's environment as detrimental to the population's health.
The report stated: "According to researchers at the American University of Beirut, 77 percent of Lebanon's waste is either openly dumped or landfilled even though they estimate that only 10 to 12 percent cannot be composted or recycled."
Alarmingly, more than 150 dump sites are burning waste a minimum of once a week. This stems from inadequate planning and handling of waste. There is no solid plan of action for waste, and in this case steps that are taken are not well-assessed. City and town municipalities are forced to take matters into their own hands in order to get rid of old waste and make room for new waste. However, rather than solving the problem, they are resorting to practices that serve to exacerbate the issue further .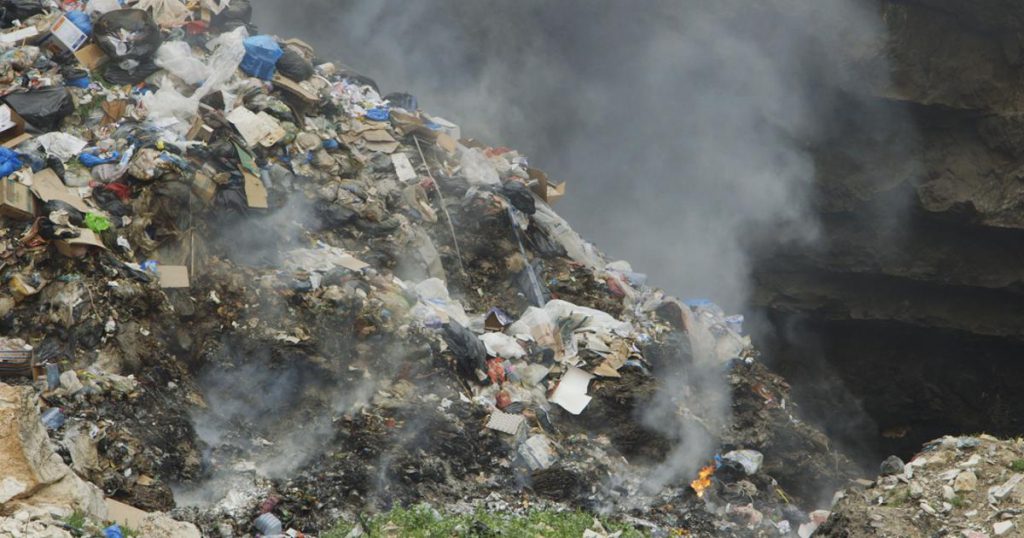 The waste sent to the dumps is not normally sorted; trash piles include plastics and rubber, releasing carcinogens into the air when burned. Health dangers of burning waste include respiratory diseases, cancer, heart disease, and skin diseases, to name a few. There is great responsibility for the Lebanese government to respond to this crisis, as the repercussions on health is a major human rights violation. "Lebanon is a party to the International Covenant on Economic, Social and Cultural Rights (ICESCR), which requires it to take steps to achieve "the right of everyone to the enjoyment of the highest attainable standard of physical and mental health," Human Rights Watch said in their report.
Most of the sites where trash is being burned have been reported to be located in lower-income areas. Residents in these areas are not provided with information on both the health risks that these malpractices can pose or "steps they should take to mitigate the risks to their health." 
In the video HRW released on their website, titled Lives at Risk: Open Burning of Waste in Lebanon, Bassam Khawaja, Lebanon Researcher at Human Rights Watch visits a dump in the Bekaa region. A local woman tells him, "The trash is causing us physical and psychological trauma,"echoing country-wide concerns of  the detrimental effects  of the mishandling of trash sites.
Municipalities have been slow or have displayed failure in their response to complaints, demonstrations, and rallies from citizens that are being affected. The issue is not being taken seriously by the government, going so far as to claim there is no such crisis in the country.
Khawaja told Beirut Today that the government's role in this crisis has lead to an accumulation of problems that they have yet to acknowledge and act upon. "The open burning is also just a symptom of Lebanon's crisis," he said. "What we really need is a long term sustainable solution to the waste crisis. We're calling on the parliament and cabinet to pass a national law and strategy on waste management that respects the right to health and a safe environment and comply with Lebanon's obligations under international law."
To contribute to the change, you can sign the petition in support of the initiative to push the Lebanese government to solidify a solid waste management plan. Get yourself informed and help #StopTheBurning!