Truck and bus drivers blocked roads across Lebanon on Thursday, January 13 in what they called a "day of rage." Bassam Tlais, head of the Land Transport Unions, called for the day to urge authorities to subsidize fuel prices and provide compensation to help them cope with soaring expenses.
Roads were blocked across the country, but the call for the "day of rage" was answered by only a few drivers in different locations.
"Do you see many people here? It's easy to count, there are only 20 of us," Ali, a taxi driver, told Beirut Today at a Downtown roadblock. "Do you remember during the revolution in 2019, we couldn't step here because of how many we were, but now this is all over."
The UN estimates that nearly 80 percent of the population is currently living under the poverty crisis, with the unprecedented economic and social crisis leading to a drastic increase in prices of basic goods.
Gone are the days of hopes, dreams, and ambitions to build a new and welcoming country that would allow its people to live in dignity. The discourse we once heard from the nation's youth has changed as a general helplessness encompasses them. Today, few are the ones who still believe in the country and are willing to stay.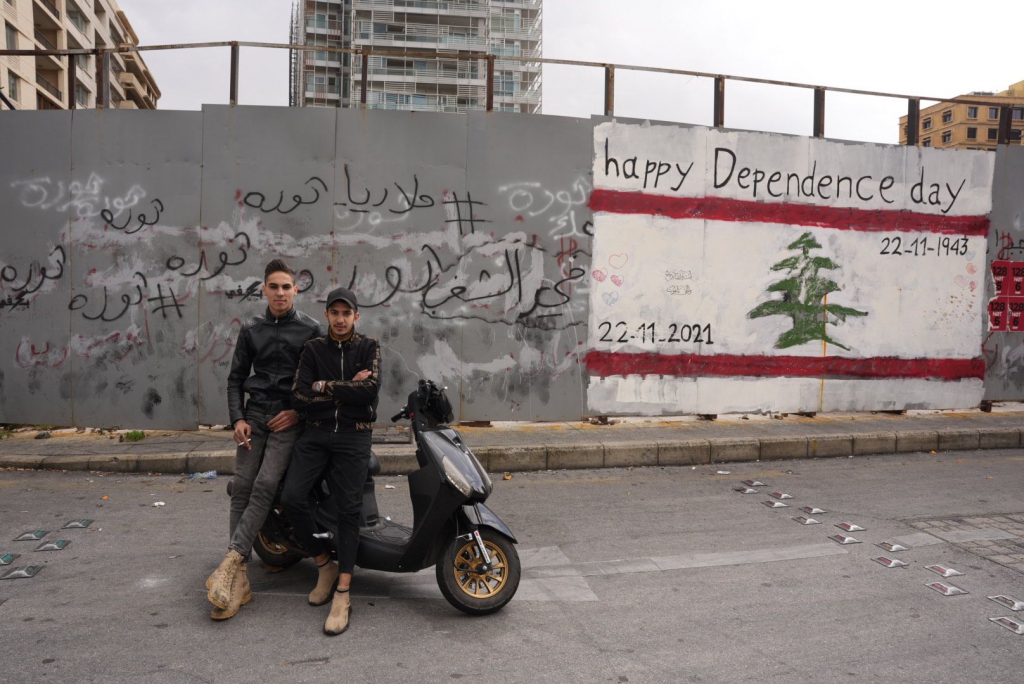 According to Mohammed Sham al-Din, researcher at the Beirut-based Information International, 65,000 people emigrated from Lebanon over the last 10 months—adding to the 17,270 who left in 2020. This number is expected to double in 2022.
"I regret the day I was born Lebanese," Ahmad, another taxi driver, told Beirut Today. "All I can think of is how to leave. I do not care where I go as long as I can finally get out and offer my family a future."
Ahmad is married and has a nine-year-old son. "I haven't worked in a while. The taxi fares do not cover the gas expenses and I cannot raise the transportation price or else I will lose the few customers I have left."
Fuel and gas prices continue to increase, with the price of a tank of 95-octane gasoline and 98-octane gasoline rising twice in one week to reach LBP 377,800 and LBP 390,600 respectively. That's equivalent to more than half the country's minimum wage.
Ahmad says he has to choose between filling his car with gas and providing food for his family. Today, he can no longer afford basic necessities.
"I am forced to give my son water and sugar when he is hungry," he screamed. "Water and sugar."
Ahmad had hoped others would join transport workers in their protest. "This is not just a day of rage for the land transport professionals. This, and every day, is a day of rage for all of us whose rights and lives have been stolen and taken away from us."
In only two years, the country has plunged into its darkest days— from the Beirut explosion killing more than 218 people to the local currency losing more than 95 percent of its value—but many have become frustrated with protesting.
Since 2019, Lebanese security forces have used excessive and lethal force against peaceful protesters. More than 230 people were injured by security forces' "shoot-to-harm" policy during the August 8, 2020 protest alone, according to Amnesty International.
---
Watch | How lethal French weapons wound and kill protesters in Lebanon
---
Aside from a desire to avoid being injured or killed, many have simply lost hope in the effectiveness of protests.
"Politicians want to divide us even more than they already did," said Ahmad. "Do you really think we are getting help? We are all in the dark, literally and metaphorically."
As they can no longer afford paying the skyrocketing price of fuel in dollars, owners of private generators are threatening to plunge the country into total darkness in the coming 48 hours.