Meet Lebanese ceramics artist Samar Mogharbel. Born in Beirut in 1958, the influential artist was initially trained under Dorothy Salhab Kazemi and would go on to receive a postgraduate diploma in ceramics from Goldsmiths, University of London.
When she returned to Lebanon, her artistic vision would change: Going from producing functional art to socially engaged art that touches on the country's turbulent social and economic situation. Watch Beirut Today's interview with her above, or read it below.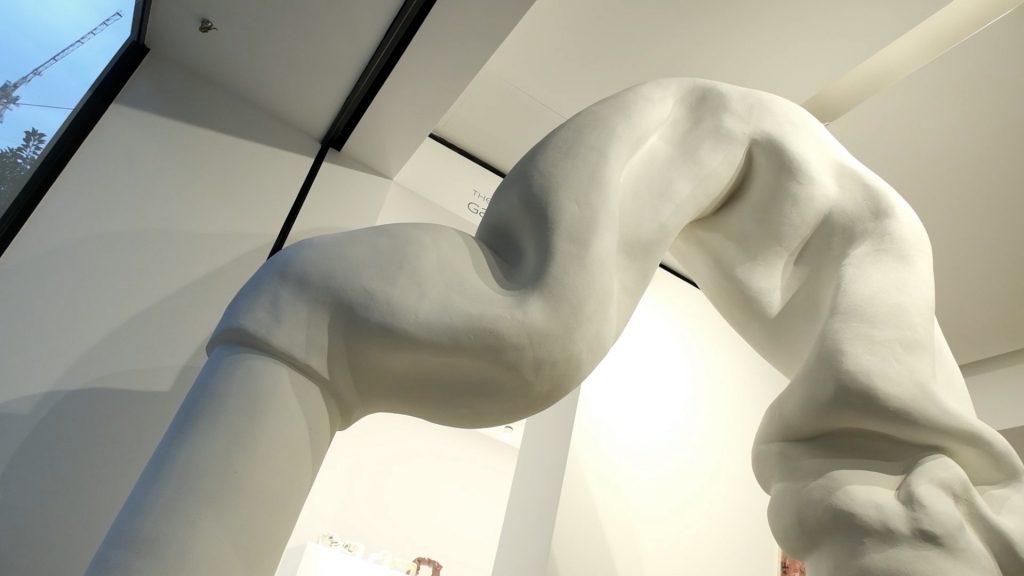 Introduce us to your work.
My work, when I first started out, was functional. I used to work on functional pieces. Later on, when I went to study at Goldsmiths, my vision changed because there's a lot of sculptural ceramics. Then when I came to Lebanon, I met Greta Naufal and we became very politically involved –like with Solidere when it first started. We did an exhibition together that's related to Solidere. From then on, I started to work on socially engaged art, committed and related to the economic or social situation.
When I was in China with friends, I was working on a massive piece. Of course, the clay would fall because of its weight. Whenever I'd build it, I'd come back the next day to find it fallen. Everyday, I'd find it fallen. This concept was more about the material used to create it. The used material, which is heavy clay, is falling. So I initially called this piece "Gravity," which is pesanteur [in French]. Then I decided to make a horizontal pesanteur. It became something else.
What's at the heart of ceramics?
The essence of ceramics is about vessel. This is what ceramics is, it's the inner volume. They always ask me about the difference between sculptures and ceramics. Ceramics has an inside volume that doesn't exist in sculpting.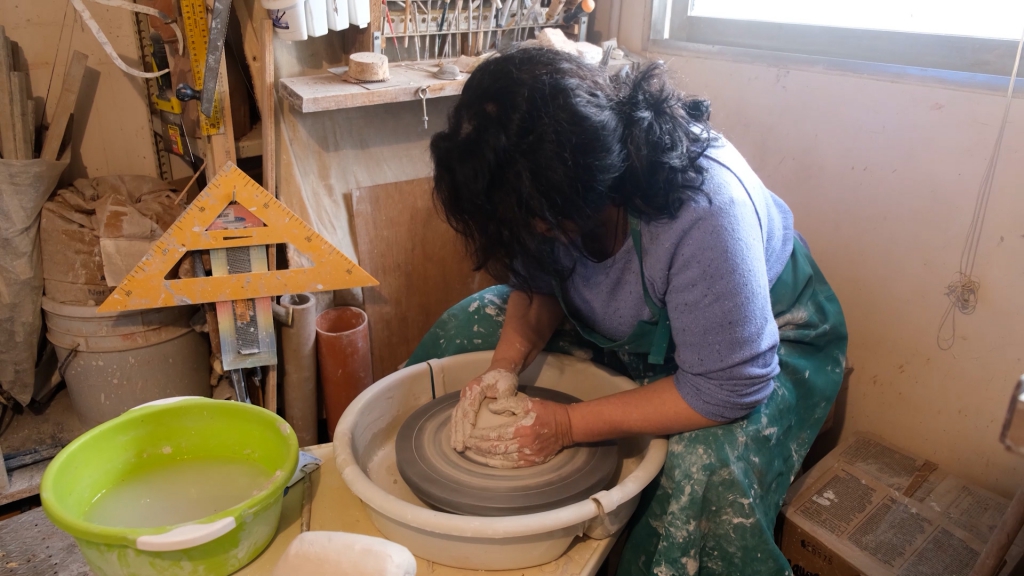 And what does your work aim to say?
[The piece] a tube, which many people saw as intestines and other things. It's about the emptiness, it's about the volume, the inner volume. So this was the first idea. I let the clay guide me, in the way that people who are floating on water go with the wave. You go with the wave and come back, and here I go with the clay and come back.
It's called "Tangled" because the psychological and economic situation and everything is jumbled together, so I made it tangled. This was the idea, really.