Framed Lebanese actor Ziad Itani testified at Beirut's public prosecution on July 4, following a legal complaint he filed against Lebanon's State Security, former Internal Security Forces head Lt. Col. Suzan Hajj Hobeiche, and hacker Elie Ghabash over his framing, alleged torture, and the dissemination of false information about his case.
Itani, arrested back in November 2017 on charges of "collaborating" with Israel, was released without bail 103 days later in March 2018. The Beiruti actor told Human Rights Watch that he was severely tortured, and held in solitary confinement for over half of his time in prison. In his harrowing testimony to Human Rights Watch, Itani said that he was hung by his wrists for hours, kicked in the face enough to damage his teeth, and threatened with rape.
At first, justice seemed to be looming for Ziad Itani, as Hajj Hobeiche, who he has since claimed spearheaded the operation, was issued an arrest warrant soon after his release. Although she was eventually released on bail, Hajj Hobeiche and Ghabash stood trial in Lebanon's Military Tribunal over several months in a series of court cases that ended on May 30, 2019. The verdict was mostly met with shock and condemnation: Hajj Hobeiche was acquitted and fined a mere $130, while Ghabash was sentenced to a year in prison. 
Ziad Itani's steadfastness at achieving some form of redress is rather courageous, but the odds through Lebanon's frail courts continue to appear stacked against him with a politicized security apparatus and judiciary. Although his legal complaint led to the first of several court sessions on July 4, the complaint was filed eight months ago in late November 2018. According to legal advocacy organization Legal Agenda, the authorities must initiate a legal investigation into any allegation of torture up to 48 hours after it has been filed. 
While Itani's case is unique in that it's extremely high profile and has some political parties within Lebanon's ruling class on his side, the disgruntled actor is not alone in facing torture and ill treatment.
Torture cases swept under the rug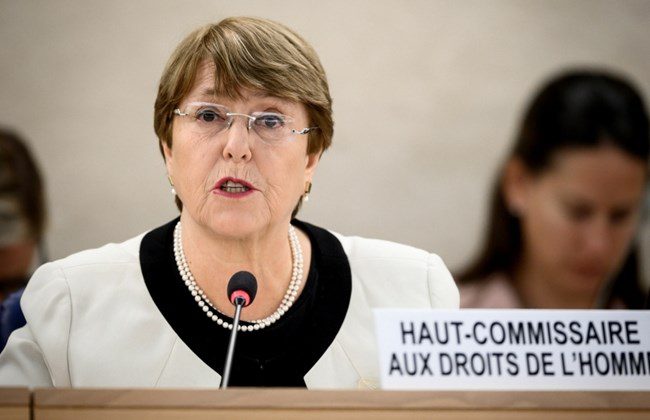 On 11 May, 46-year-old Hassan Dika died in prison, six months after the Lebanese man was arrested for drug-related charges. Dika's father said his death was directly linked to alleged torture and ill-treatment. According to the UN High Commissioner for Human Rights, Dika was subjected to involuntary nudity, electric shocks, forced confessions, and heavy beatings to places that include his genitals. The Internal Security Forces immediately denied any allegations of torture and barriers to accessing healthcare. 
Meanwhile, the UN High Commissioner for Human Rights Michelle Bachelet said that Dika was denied due process and essential healthcare, and was held incommunicado– deprived of any communication with the outside world. Unlike the statement from the ISF, Bachelet said that the medical report "suggests" that he may have been tortured.
While Mount Lebanon General Prosecutor Ghada Aoun denied all allegations of refusing to provide Hasan Dika with urgent medical treatment, the UN high commissioner added that "legal procedures appear to have been flouted from the time of Mr. Dika's arrest by Lebanon's Internal Security Forces, until his death on Saturday."
Interior Minister Raya Al-Hassan said that an impartial investigation would be underway, though no developments have taken place since.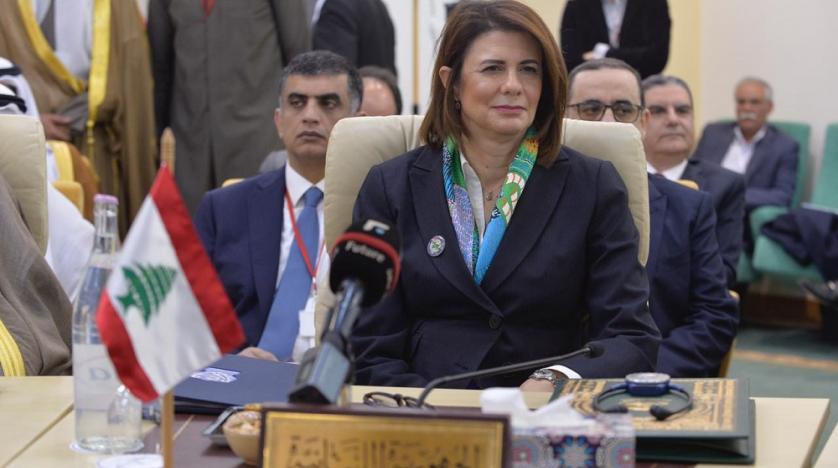 In addition, vulnerable and disenfranchised communities are subjected to similar cases of torture and subsequent investigations– as well as other forms of human rights violations and abuses.
The Lebanese Army raided an informal refugee encampment in the northeastern border-town of Arsal as part of a series of what it described as "pre-emptive" security measures. The army said seven soldiers were wounded and a girl was killed after five suicide bombers attacked the army during the raid. Some 350 people were arrested, including alleged members of Daesh and other militant groups.
Four of those arrested died in custody, though a statement from the Lebanese Army said it was due to illnesses and other natural causes. However, there were allegations of torture. Relatives of the deceased told journalists that none of the men had preexisting health conditions.
Human rights lawyer Diala Chehade, representing the families of the four deceased men, received permission from the Zahle judge of urgent matters for a doctor to take samples from the bodies and have them tested at a Beirut hospital. They were stopped by the Lebanese Army upon arrival to the capital. The disseminated images of the dead bodies revealed cuts, bruises, and other marks. 
An investigation into the deaths did take place, although it was by the military and the report was not made public. Military Prosecutor Saqr Saqr said the report concluded there was "no evidence of violence," and that the four men died of natural causes, some exacerbated by the summer heat. However, several days later, Human Rights Watch Executive Director Kenneth Roth met with President Michel Aoun and General Joseph Aoun. Roth told The Daily Star that Gen. Aoun admitted that there was "some mistreatment" of the detained Syrians. 
The report is still not public to this day.
Is Lebanese torture legislation a waste of ink and paper?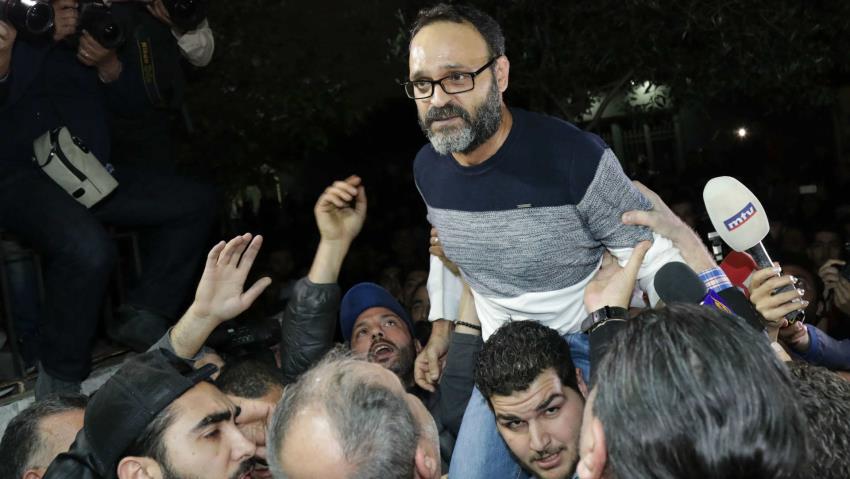 Lebanon is party to the UN Convention against Torture and Other Cruel, Inhuman or Degrading Treatment or Punishment and its optional protocol, which means that it must have local legislation that reflect and implement these principles. 
In October 2016, Lebanon established a National Human Rights Institute, which includes a committee that investigates torture and other human rights abuses and violations in the country. This unprecedented move would allow the committee to investigate detention centers without prior notice, submit reports and recommendations to the national government, and even refer cases to the judiciary. However, almost three years later, the committee has not started working and no allocated budget for it is anticipated any time soon.
Parliament eventually passed a new torture law in October 2017, which human rights organizations said was a step in the right direction but lacked teeth. Human Rights Watch described it as "incomplete." 
The draft law was presented by now ex-MP Ghassan Mukheiber back in 2012, following consultations with human rights and civil society organizations. Most human rights organizations said that the modified and passed law did not provide the right accountability mechanisms for torturers.  
However, the cases of Ziad Itani, Hassan Dika, and potentially others, indicate that the new law has not been put to practice sufficiently or indiscriminately.  
The lack of any changes in practice indicates that the description of torture in Lebanon by the 2014 United Nation's Report of the Committee against Torture remains true to this day, a "pervasive practice […] routinely used by the armed forces and law enforcement […] for the purpose of investigation, for securing confessions to be used in criminal proceedings, and in some cases for punishing acts that the victim is believed to have committed."