Bio: Mark Daou is a political, social, and environmental activist. He graduated from the American University of Beirut (AUB) with a Bachelor in Business Administration and holds a Master of Science in Political Sociology from the London School of Economics and Political Science (LSE). Daou has also been a lecturer of public relations and advertising at AUB since 2012.
As a student, Daou's involvement in activism began in 1997 and has persisted until today. He has been and continues to be a part of numerous secular movements that promote collective justice and have challenged the norm of sectarianism in Lebanon. Mark is running for the Druze seat in Aley under Hada Minna's electoral campaign and the Madaniyya coalition.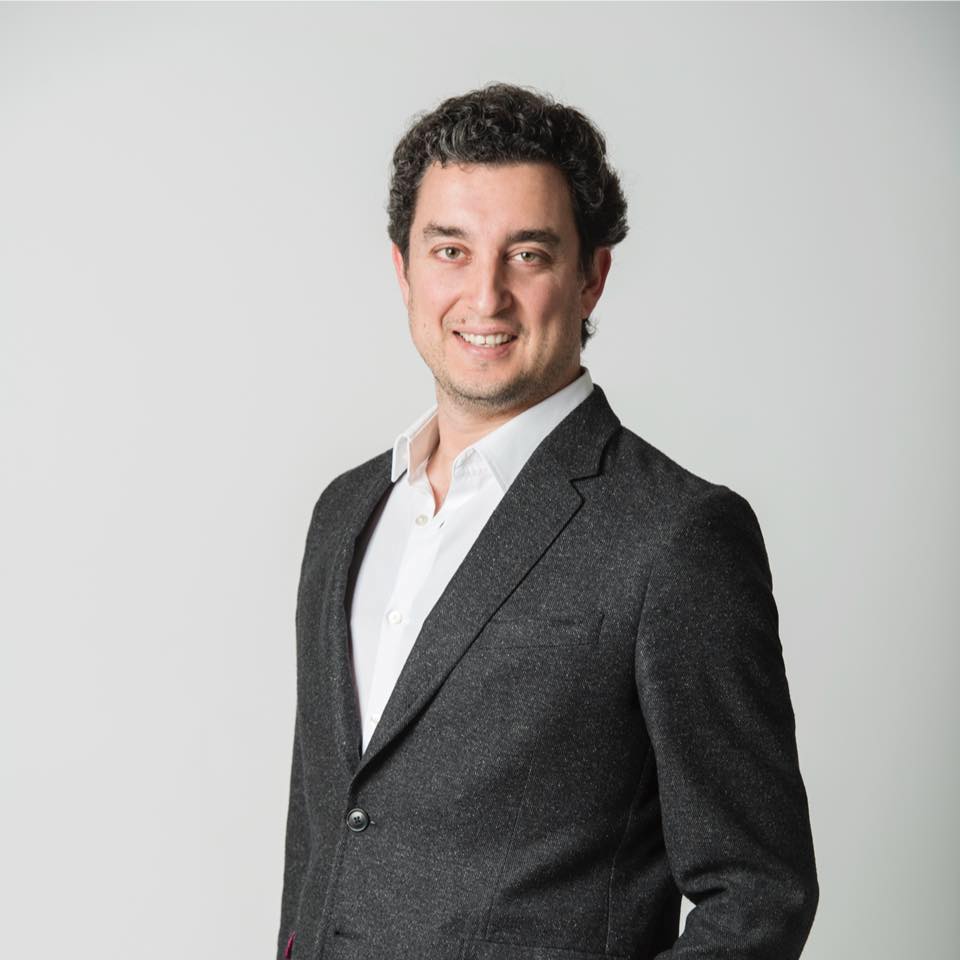 What are the primary reasons that made you want to run for parliament?
Two things made me consider running for parliament. One, is the disastrous situation that Lebanon and its people are in today. And, two, an optimism that people [can] get involved in politics again, and engaged, and can make a positive difference.
What are the main pillars of your platform?
Four main pillars.
The first pillar is re-building good governance through effective applications of the constitution and the laws. The first thing is good governance, the application of the constitution and the respect of it and the constitutional organization that we have -parliament, government, etc…- the proper functionality of them, the proper accountability of them […] and proper strategies to govern the country. This is one. Instead of the logic of "we all belong to sects and political parties," we want to change that concept into "we are citizens" and "we have rights in a country."
Level two is economy and growth. Level two is the economic system that is in Lebanon is basically a rentier economy. So we all live off interest rate and rent. So we need to […] shift towards a productive economy, based on innovation, increase of productivity and development of a critical thinking in terms of "OK, we need new ideas." And mainly, value-added productive functions, especially in engineering or in science or in technology.
The third point is the disastrous situation of the environment in Lebanon. It requires massive intervention and proper protection, from urban planning to properly organizing our water resources, to maintaining our green spaces or growing some green spaces, to the health risks that we have from the produce that we eat or the type of processes that are applied in restaurants, supermarket and other places. So there is a big environmental and health concern that we need to address.
And four, is to maintain civil liberties and human rights. We have all seen the massive cases of extreme violence […] and a crackdown on civil liberties, whether through the ban of videos and expressing opinions, or pressure on the media, and censorship on all levels. Regaining our civil liberties and rights is the key element for this.
Is representation of the people's interest something that you consider to be essential?
Yes, of course. There is only the people's interest that is essential in a country that is sovereign and independent.
How would you work to address the unemployment rate, whether in youth or anyone in general, in Lebanon, to generate sustainable job creation?
I think the way to address it is that we start at the level of schools. So if our school are built to help and support critical thinking, and creativity – the arts, the music, the discussions and the debates – then we will create individuals who are capable of producing [new ideas, expanding on thoughts, and innovating]. So, if we start at the school level, and we help through supporting universities – the public university and the private universities – to develop proper research centers in humanities, in sciences, in technology, and others, then they can start doing and creating new concepts, new technologies, new research, that will help us produce new types of companies that have high growth, that are cutting edge, that can attract a lot of people to get involved in them and that can create jobs for highly qualified individuals so they don't leave the country.
As soon as we invest in those research centers, the step after that would be to help develop SMEs, the small/medium enterprises and startups, and to create incubators and others that will help us take those ideas generated in universities and research centers and commercialize them into companies and corporations. So when we get them into companies and corporations, there we need a lot of reform on transparency and investment in open financial markets. Instead of building an economy based on interest rates and debts, we build an economy based on investment and opportunity. So that would be the final part of reinventing the entire process so we can create jobs. We help attract investments, local and abroad, and we create a more dynamic economy.
What steps do you think Parliament should take to tackle the issue of waste in Lebanon?
I think parliament and government need to be aligned and produce a systematic process to reducing waste, as a first step. We need to penalize the abuse of packaging, or the import of material that is detrimental or unrecyclable. […]So, using stuff without considering the environmental impact of them is the risk we need to handle.
The second part is, we have to do awareness campaigns and processes particularly on organizations that produce large quantities of garbage. For example, school, hospitals, etc., where they have to do certain efforts to sort through their garbage at source. And then after that, we have to do other efficient processes at the local community or building level etc., so they can work on again recycling, composting, working along those lines especially in rural areas where they have space and they can benefit from composting and organic waste.
The last cycle would be to support recycling projects of plastic, of glass, of rubber, and other things. And the final phase, if there is any garbage left at the end, will probably depend on modern ways. Either we use the waste remaining, mostly it would be in-earth material or treated material, to help the re-composition of mountains that have been beaten up by the quarries and the other illegal or non-environmental activities that destroyed the landscape in Lebanon.
And do you think incineration is a viable option in Lebanon?
I think incineration is one of the worst options that have been applied in Lebanon, and I think incineration is just a way for us to create another money-sucking corrupt process in Lebanon.
In terms of real estate and real estate malpractices that occur at the expense of greenery in Lebanon, do you think that economic development should trump the environmental conservation if Lebanon?
Yes, definitely, because the value of real estate is linked to the value of the environment we live in. Congested areas, and non-environmental areas, and polluted areas are less valuable than other areas. If we really want to develop real estate, we need to develop an entire community, which means more open spaces, and less congestion, better quality of life. It's not only about piling concrete and getting high-leveled towers all across. So that is definitely part of it. We need to protect the environment and improve it so real estate is worth something instead of just creating ghettos on top of ghettos and ghettos.
Concerning the new oil-drilling sector in Lebanon, how would you work to promote environmental conservation and undertaking environmental impact reporting?
I think that would be part of the government's policy again, on how we reconstitute our environment with that. And I think that a large part of the money the government will get should be reinvested in capital projects and major projects to create new opportunities and improve the current situation and living standards in Lebanon.
I am against that the money we get out of oil, which is every coverable resource basically, be invested in anything which is of a non-sustainable nature and something that has no benefit on the long term. So I would prefer those go into research and development, into the creation of scientific centers, and into supporting universities. Any sustainable project is more valuable […] and I think the most sustainable will be to preserve our environment and to preserve our capable youth to be able to work in Lebanon and produce a better economy.
How will you work to conserve and create public spaces in Lebanon? What role do you think public spaces play in society?
I think it is very fundamental to create public spaces and meeting areas and community centers and public gardens, because these are the places that people come to interact on a human level and in a comfortable manner, instead of a traffic jam or a political protest. Those spaces will help us build a better citizen and people who understand each other's concerns, and will allow for a more advanced way to discuss politics and to discussions, versus a violent political TV show, or a political party's mobilization. I think public spaces and community centers, whether sport centers, art centers, musical centers, or even just public gardens and wider passageways, or pavements on the road, will help people to sit and talk and build a better understanding for each others' lives and relations.
Regarding the Syrian refugee crisis, how would you describe the Lebanese government's performance and actions in dealing with it?
I believe there is an overall government in-action. We still do not understand what are the general guidelines for the Lebanese government's policy regarding Syrian refugees in Lebanon. We still do not understand if this subject, or how this subject, is being protected from […] political agendas by the opposing opinions of Lebanese political parties. So there is always a threat that, in most cases, this situation is not well under control and we have no clear national strategy on it.
We just have a crisis [and we try to make sure] that no one dies of hunger and no one dies of cold. And beyond that, there is nothing really there. I think it's more the United Nations and the international organizations that are handling mainly the strategic development and work on the refugee situation. I realize now we have a ministry for refugees in Lebanon, that is specifically for the Syrian refugee situation. But I have yet to hear about an outline which is clear enough about their strategies and what they intend to do.
Do you think that legislation can in the future promote policies that better the condition of Syrian refugees? Do you think it could be done through legislation?
I don't think parliament has a role in relation to specific things. It can [develop]  a government policy, but I don't think a law which is long lasting and applied is required for this situation, which is temporary. If there is some legalization to be done, at the parliamentary level, it is probably to initiate a process by which refugees are allowed to reside in Lebanon in a legal situation and a more organized situation with a defined status. But given the sectarian policies in Lebanon and the inefficiency of the government and lack of trust in it, I would understand why a lot of people would avoid such a discussion.
Regarding women's rights, do you think the legislative should work towards creating a policy that naturalizes every Lebanese woman's children? Or should it only allow women to pass on their nationality based on certain exceptions and following rules?
I think they should apply exactly the same law that is applied to men. If a Lebanese woman marries anyone, then her offspring should be Lebanese, same as her.