Twelve patterns, twelve regions, twelve women, twelve stories.
Stitching Palestine is a documentary directed by Carol Mansour and produced and researched by Muna Khalidi.
In the screening at Metropolis Sofil in Beirut, Carol Mansour was hesitant to introduce the movie: "It is not a story about embroidery", she declared. Indeed, embroidery was merely the pathway; the story was one of resistance, of heritage, and of sisterhood, beyond social class and status, binding Palestinians in the homeland and in the diaspora.
Stitching Palestine introduces twelve women who are connected to Palestine in one way or another. The women represent different generations: Those who witnessed the Nakba in 1948, to those who lived their whole lives within the occupation, and those who only heard tales of a home in Palestine. Embroidery acts as a link to the Palestinian identity. Each woman relays the significance of embroidery to her, personally.
The documentary features the co-founders of Inaash, an association that aims to preserve Palestinian culture through identity. Both women were forced out of Jerusalem during the Nakba and eventually settled in Beirut.
Malak al-Husseini Abdulrahim begrudgingly shares her visits back to the homeland, where she was only given a pass to West Bank where she would have to trespass 'like a mouse' to see the town she grew up in.
The documentary also features second and third generation Palestinians, such as Nazmieh Salem, who were born and raised in refugee camps, settling in Mar Elias, Beirut, where embroidery acts as both a profession and a pastime.
Amal Ziad Kaawash, singer and artist, discusses what it means to be a Palestinian in the diaspora. Amal solidifies her identity through Meiroun, a caricature that carries her hometown's name, thus keeping it alive. As a performer, Amal often sings Palestinian songs and writes nostalgic lyrics that express her longing for home. When it comes to performing, the traditional Palestinian thob, that is usually heavily embroidered with geometric patterns, becomes a necessary staple whether in decoration or in ensemble that accompanies the performance.
Salma al-Yassir, who never knew Palestine herself, describes her connection to the nation in terms of memory, "borrowed" memory to be exact. She came to have a sense of homeland through stories told by both  her parents and grandparents.
But as a child and adult of displacement, are those still her stories?
Suad Al Amiry, Ramallah resident and founder of Riwaq, a non-governmental, non- profit organization that aims to document, rehabilitate, and develop the architectural heritage of Palestine, is also featured in the documentary.
Leila Atshan, a psychotherapist who lives in Ramallah was also included. Attash has worked with Palestinian refugees internationally. She has also helped Intifada injured youths.  
The displacement of these women is important. These women find themselves travelling from one place to another, never-really finding a place to call home.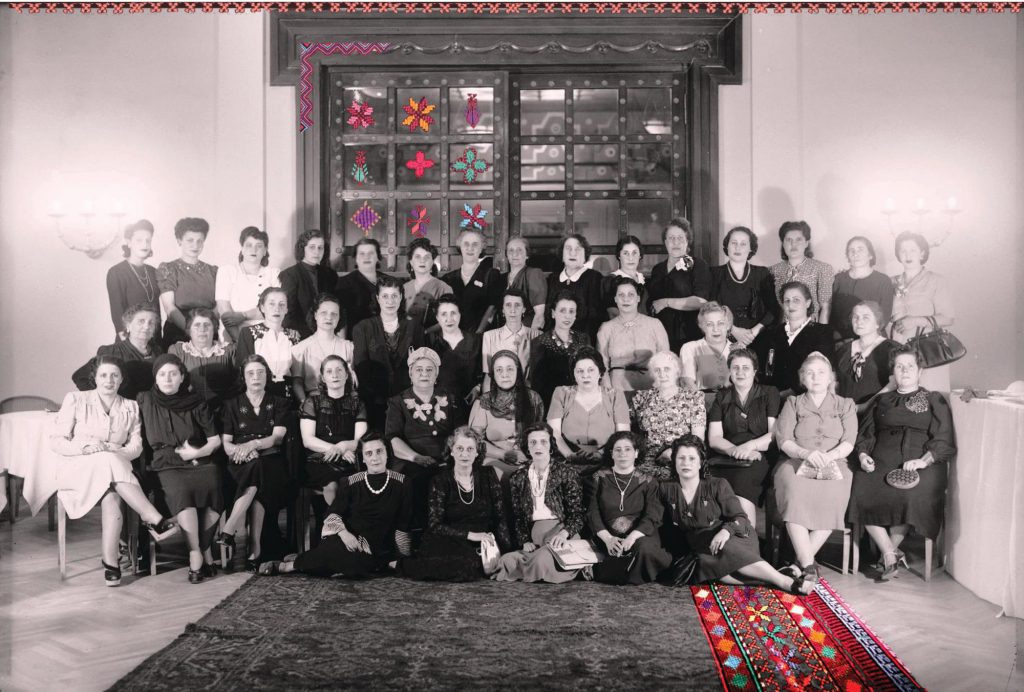 Huda Imam, who settled with her family in Martinique for a few years, shares her visits back to her father's home in Jerusalem.Imam eventually returned to Palestine and currently runs the Center for Jerusalem Studies. She shares her altercations with the inhabitants of this house, who are outraged by this woman who merely wants to keep the memory of Palestine alive in this home. Imam says in the film: "This is my house, I didn't sell it. I didn't give it away."  
For those who reside in Palestine, like Dina Nasser, occupation and prejudice remain quite prominent. As she and her children live in Jerusalem, her husband is unable to join them and resides in the West Bank, thus driving them to lead a fragmented life, where a sense of home remains temporary and shattered. Nasser relays an incident in the feature: "They [Israeli officials] were telling me, 'You don't exist.' We don't exist? We are here, we exist."
Raeda Taha, prominent director and actor, tells the tale of the big green door, which guarded her grandparents' old courtyard. Upon visiting that old neighborhood and not finding the door, she demanded answers. Why would anyone destroy that which is beautiful? Why would anyone want to wipe out a piece of history and valuable heritage?
The common themes of memory and shifting urban landscapes are prominent in the documentary. The women who recall their or their parents' homes in Palestine, discuss among other things the significant changes in architecture. If the exodus of the Palestinian people was not enough, the destruction of their heritage and architecture is also considerable.
Yet, the main resistance in this documentary is against this cultural cleansing. Raeda restores the big green door; Huda steals the beautiful tiles from her father's home; Suad raises awareness about Palestinian architecture, and the thob, which once a sign of rural life, becomes a symbol of resistance and restoration.
Armed and legislative resistance is also another theme tackled in Stitching Palestine. One of the tales is that of Leila Khaled, the former hijacker and the icon of Palestinian liberation. Khaled devoted her life's work to becoming a freedom fighter, relying on the traditional embroidery as a symbol of her Palestinian heritage. "I didn't leave, they made me leave," comments Khaled.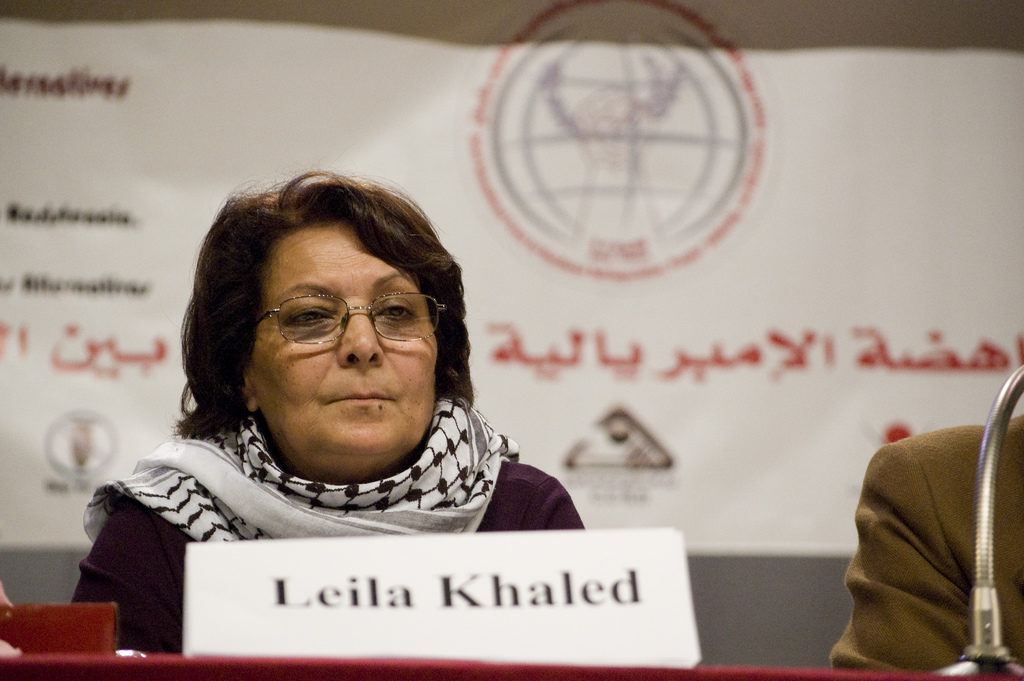 English-Palestinian acclaimed barrister, Mary Nazzal-Batayneh, shares her work dedicated to the Palestinian cause. Through international legal action, aiding refugees and residents in the diaspora, she is able to help Palestinian victims of human right abuse and hold Israel accountable for their violations of international law. She also works diligently on encouraging economic growth in Palestine.  
The voice of Palestinian women in the homeland and the diaspora is clearly and outwardly spoken of in Stitching Palestine. Lawyers, psychotherapists, nurses, embroiderers,and housewives, all share their stories proudly. Resistance comes in many forms and as the years progress and the occupation continues, restoration and remembrance become pivotal parts of reclaiming and affirming the Palestinian identity.

Carol Mansour has worked on documentary films for over 20 years.  She has been awarded several times including prizes from Paris' Institut du Monde Arab and the Arab Film Festival in Rotterdam. Another documentary of hers is "We Cannot Go There Now, My Dear," on Palestinian-Syrian refugees in Lebanon, which won the best documentary prize at Sardegna's Al-Ard Festival, and the Women Film Critics Circle Award at New York's SR Socially Relevant Film Festival.